Consider yourself blessed anytime you get to explore our world and the adrenaline that comes with it, but take it from us -- there's too many epic AF adventures out there for you to flop onto yet another sandy stretch of palm-lined beach surrounded by dudes blasting out "​Turn Down for What"​ on melon-sized Blu-Ray speakers. N​o.​ Life's for exploring the unknown. The bits of planet earth that have only been explored by gorillas, geckos and satellite maps, where you get to stop for impromptu waterfall showers, gaze up at the emerald canopy and listen to tropical birds sing their songs as they dart overhead in flashes of iridescent green and red.
Translation:​ life's too short to skip a jungle adventure.
Forget the well-trod tourist trails you find on TripAdvisor and unleash your inner R​obinson Crusoe.​ Enjoy the thrills and spills of jungle life, the fear of hiking through a truly terrifying place where you'll lose your bearings faster than you'll lose your breath, wondering what could be hiding amongst the undergrowth in front as you stare up at the shafts of sunlight above, like spotlights on a stage seconds before the heavy drum beat kicks in. Yeah. Everyone needs to feel that feeling of escaping civilization and rambling through the jungle, and here are the best jungle adventures to get you off the roads and onto the trails.
There are island hikes and then there are island hikes across an under-the-radar South Pacific paradise, past some the most jaw-hits-floor stone blocks this side of Easter Island and up a verdant mountain with sensational views of great lagoons and a trio of waterfalls so stunning they're worthy of highend shampoo commercials. The hike up M​ount Tapioi ​is the latter. Home of Les Trois Cascades (The Three Waterfalls) with each one that much harder to reach but that much more incredible as you scramble through the steep bamboo forest, toward the spectacular number three and it's "coming home never" swimming hole.
Recommended eyes:​ nothing says South Pacific cool quite like T​he Cubano​.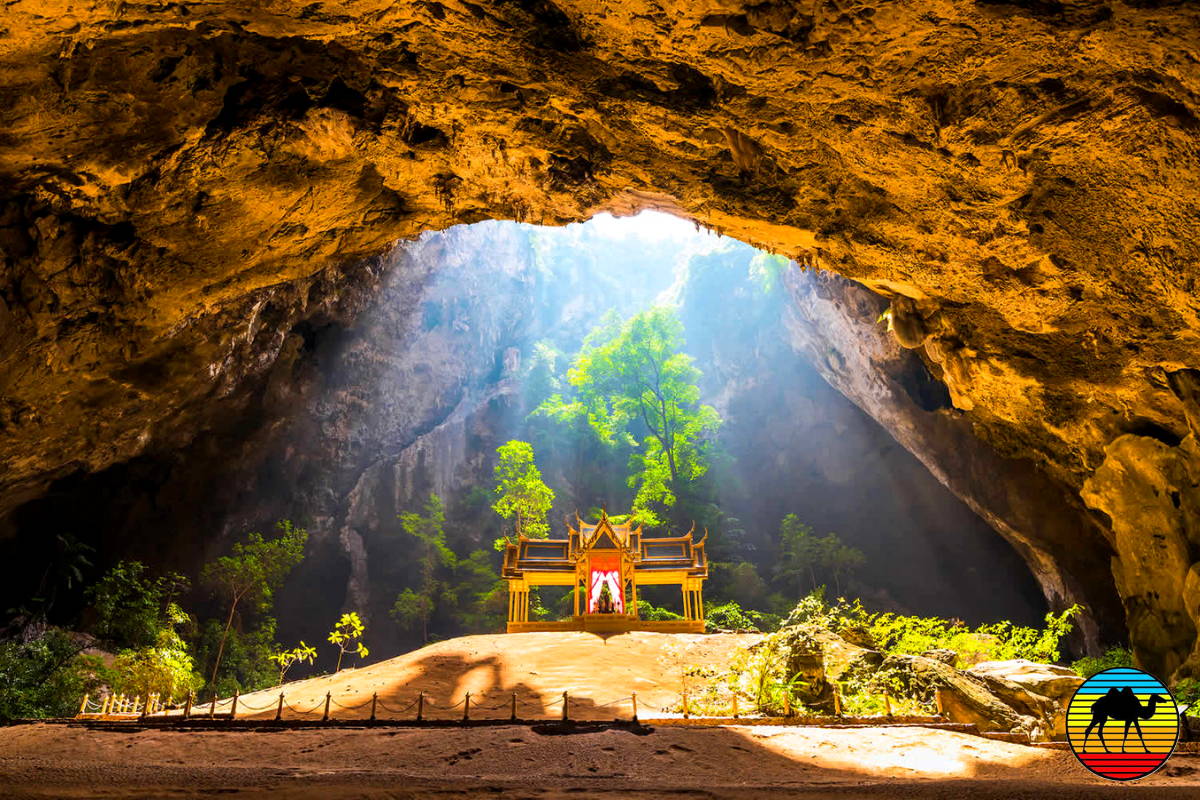 You don't realize how prime time Thailand is until you've turned your backpack to the hedonistic Bangkok and walked into the lush jungle - and its hidden caves. Crazy-beautiful caves. Caves you have to touch with your own fingertips if you're ever to believe they're real - the falling rock-icicles and rising stone-columns entangled in jungle twine almost too much to wrap your mind around. And we're not talking about small caves where the walls feel like they're caving in on you. We're talking caves you can raft, kayak and walk into, like the magical cave of P​hraya Nakhon​ in the Khao Sam Roi Yot National Park, which hides a pristine temple inside.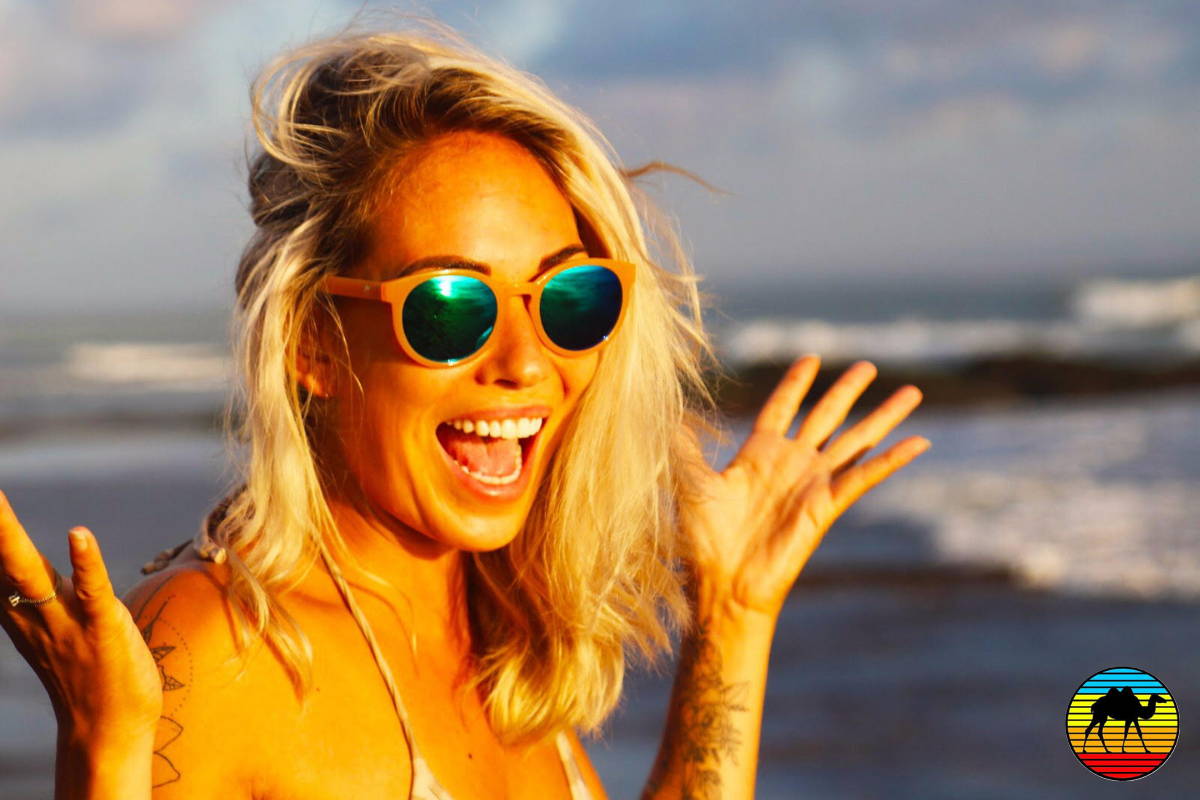 The ​jungles of belize​ ain't no hike. They're a heart-pounding, eye-popping, hair-saluting adventure full of ancient Mayan temples, dammit, and the perfect place for you to get your Indiana Jones on. There's jungle wildlife like nowhere else and the Orange Walk District​ is the best place to see it all: caiman crocs, howler monkeys and disarming toucans. And you don't need to keep your boots on the trodden track either because there's canoes to paddle, horses for hacks and remote caves for you to explore. And then there's the finish line you'll want to reach no matter what: the snow-white beaches of A​mbergris Caye​ that will lead you by the feet into the turquoise waters of the Caribbean.
Recommended eyes:​ ​Nomad Blue Ocean's​ for the perfect shot of you hammock-swinging at the finish line.
4. Beat Your (Heart-Pounding) Chest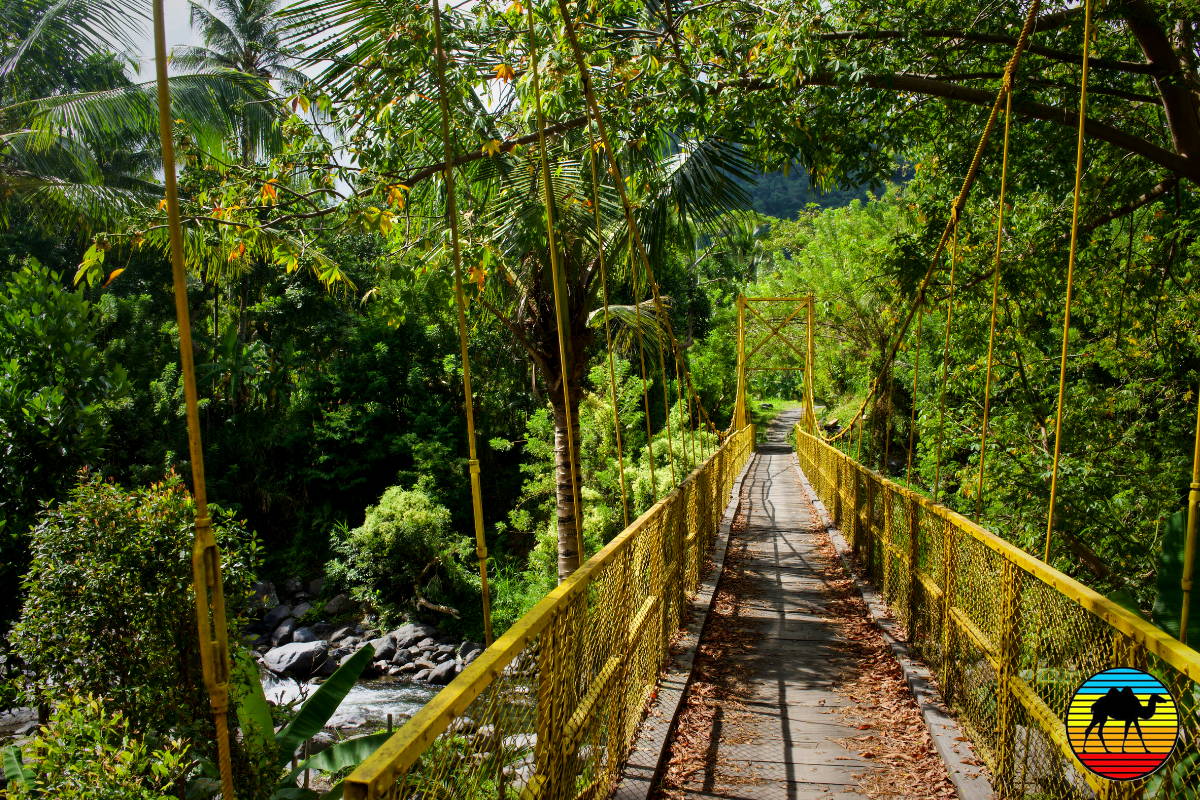 If there's three things Ghana's famous for it is dramatic landscapes, hell-yeah rainforests and serious tribe vibes. But apart from getting in the thicket of it at a traditional voodoo ceremony, there's only one way to take in the surrounding plants and animals, and that's from a bridge suspended among the jungle canopy. And what's better than one suspended bridge? Seven bridges. That's pretty much why you need to lace up, strap in and see the K​akum National Park​ from 160ft in the air where there's only room for one at a time, meaning you'll have nothing but Madame Nature's jungle to distract you.
Recommended eyes: Black Mamba for the ultimate jungle exploration.
Like millions of people around the world, we absolutely, totally, completely, one-hundred-and-ten-percentedly condemn Brunei's new laws because no one deserves to be stoned to death, whoever they love. L​ ove is love​ - and our rainbow camel is testament to that. ​Woo woo​. That's why we thought long and hard about including the jungles of Brunei in this list. But the reason we have is simple: the people of Brunei have a ridiculously beautiful country and their bio-d​iverse rainforest deserves to be celebrated. So pack your bags ,head to the pristine jungle of U​lu Temburong National Park​ and start canopy walking, boat tripping, mountain trekking, swimming under mega-jungle waterfalls and telling the Bruneians who believe love is love that you're with them.
Recommended eyes:​ ​Venice Pink Moon's​ because we don't do rainbow lenses (yet!).
6. The Subtropical Down Under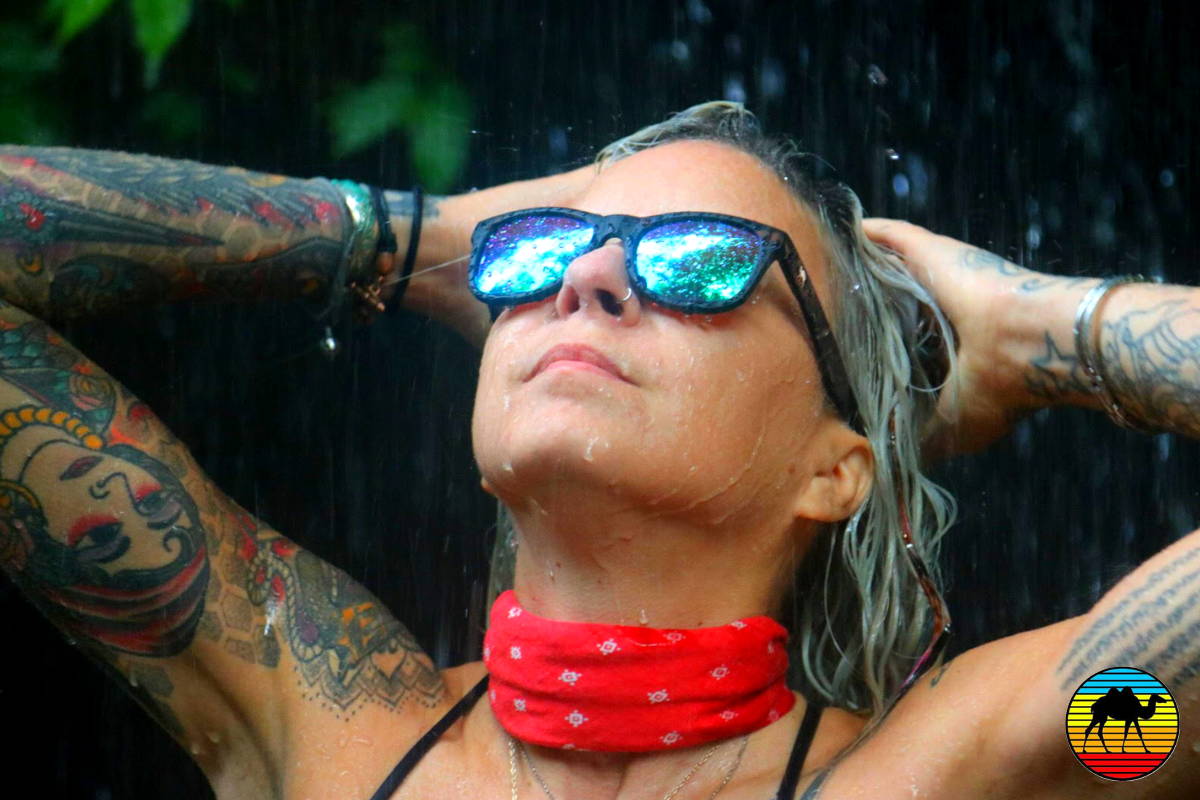 There are some bats**t crazy creatures in Australia, and the tropical dollop of earth known as Queensland is the best place to search them out. Duck-billed platypus', tree kangaroos, possums, gliders - this Down Under jungle is the ultimate wildlife destination. Sure. Cairns is cool and the Great Barrier Reef is ridiculously wow, but exploring the A​therton Tablelands​ and the rainforests surrounding the crater lakes of Barrine and Eacham are up there with the best of them. And we haven't even mentioned Australia's most awesome bit of subtropical rainforest- Lamington National Park.​
Recommended eyes:​ ​Agent Sunset​ for those epic selfies with the burnt orange sand.
7. Get Off-The-Grid In Guyana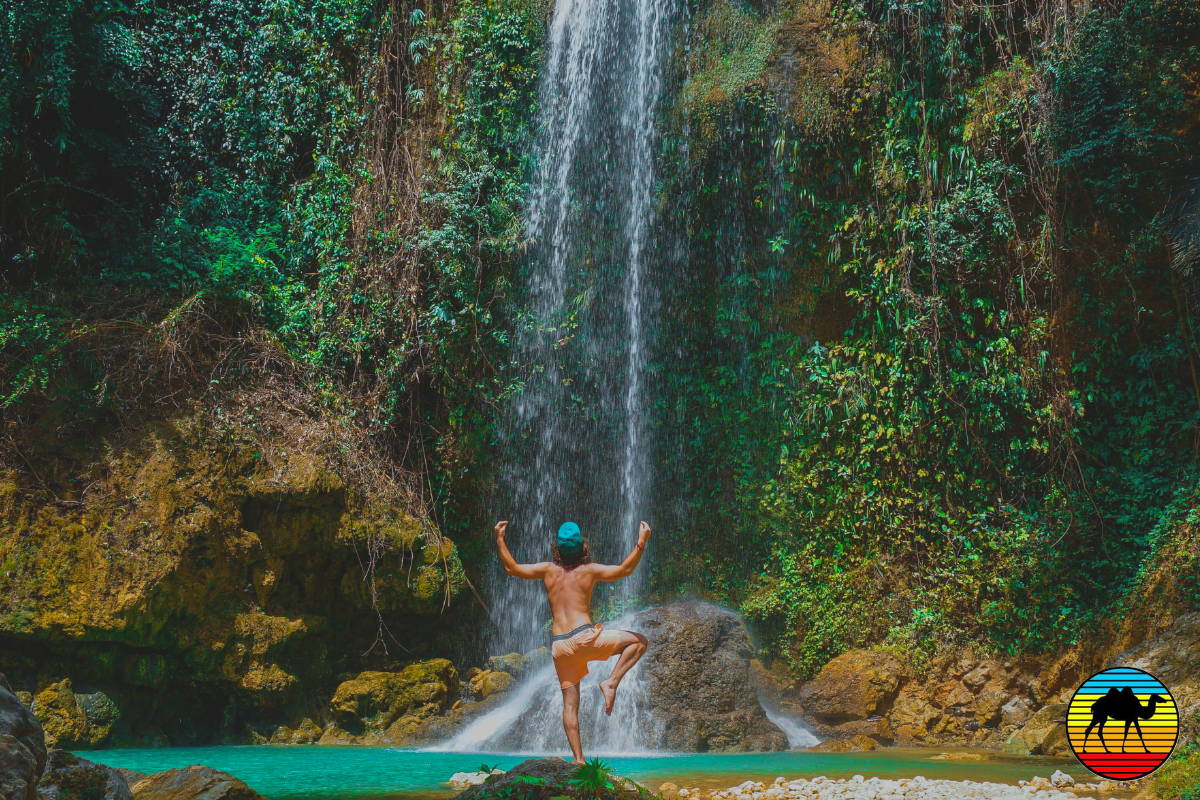 We checked and pretty much everywhere in South-slash-Central America gives us a kick - Costa Rica, Peru, Brazil, all of it. But for the ultimate jungle fix, you have to step into the untouched interior of G​uyana.​ It is remote wilderness at its most happy hardcore. It is a emerald-green nation that's worthy of exploration. Deep exploration. The dawn chorus at Iwokrama, canoe excursions down the Burro Burro river, animated chinwags with the Amerindian community of Rewa and, yeah, an epic AF hike to the summit of Awarmie Mountain with its notorious 741ft waterfalls. If jungles were rated on their badassery, the jungles of Guyana would be John F​ reakin'​ Wick.
Recommended eyes: C​lassic Seafoam​ to match the country's cool n' green vibe.
Thanks for reading!​ For more offbeat adventures and thrill-seeking ideas, follow us on Instagram​ and ​Facebook​, sign up to our newsletter and make the rest of your life the best of your life.
7 Life Lessons You Learn From Road Tripping
The Wandering Camel published July 19, 2019