INTRODUCING:
OUR

BLUE LIGHT

GLASSES
Blue light blockers do an amazing job at protecting your eyes from harmful blue light rays all while keeping you stylish at the same time...
Polarized

- doesn't affect inside viewing but works great outside

UV400

- important for when your checking your phone in the sun
 

Eco Friendly

- our frames are made from durable recycled plastics
 

Lifetime Warranty

- no need to worry, we have your back!
HOW MUCH BLUE LIGHT IS BLOCKED?
Our lenses block between 50-100% of the blue light spectrum range, resulting in less eye strain, mental fatigue, and a better night sleep. With our simple returns program it's easy to give them a try!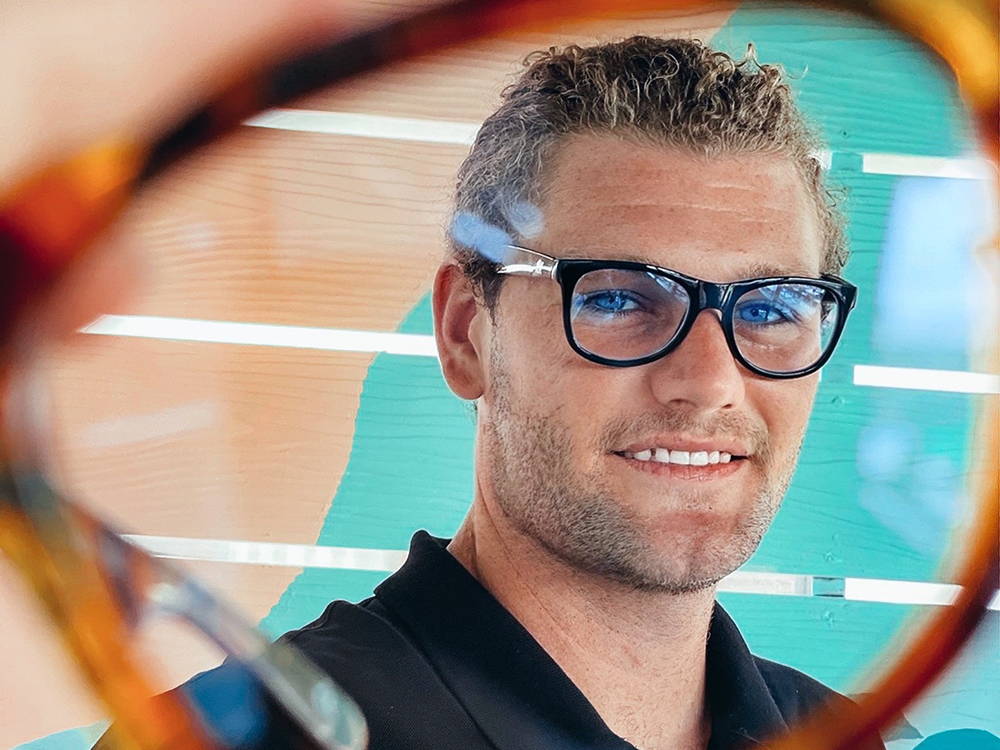 IS THE QUALITY GOOD ENOUGH?
We worked hard to create the best blue light blockers possible. The lenses are designed around a high clarity experience while minimizing eye strain. The frames are durably yet super comfy...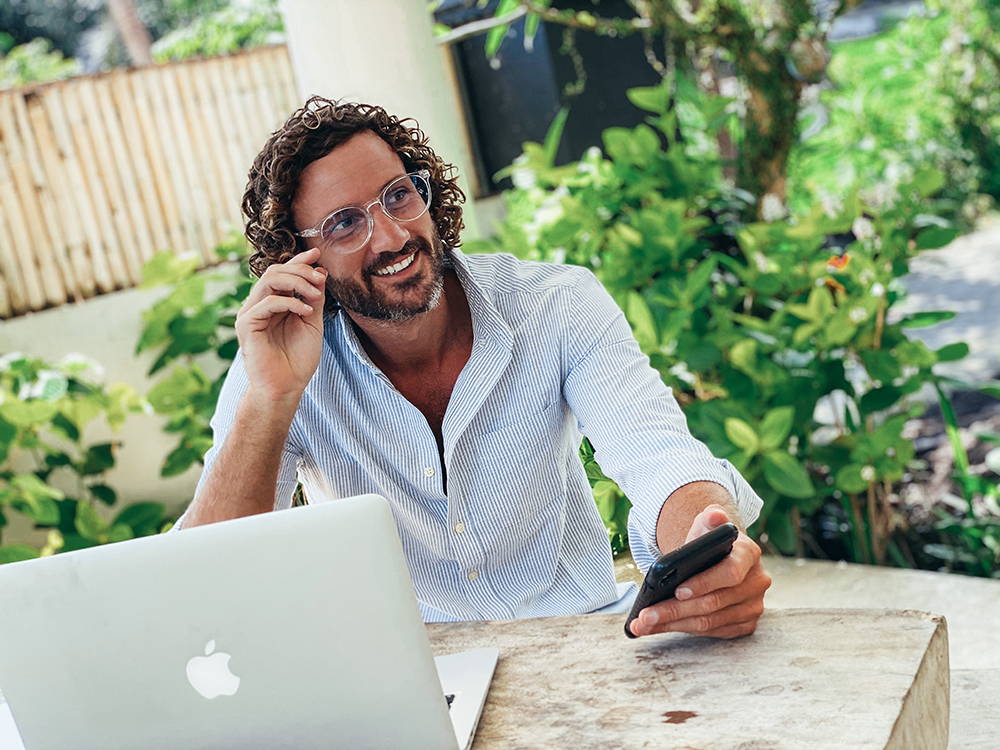 DO THEY COME WITH A PRESCRIPTION?
We are currently working on a prescription lens program but as it stands all of our frames are compatible with prescription lenses made by your doctor. Just send them the frames and they'll do the rest...

Clear Blue Light Lens
Medium Fit - 52mm Lens - Polarized
---
Transitional Blue Light Lens
Medium Fit - 52mm Lens - Polarized
Clear Blue Light Lens
Medium Fit - 50mm Lens - Polarized
---
Transitional Blue Light Lens
Medium Fit - 50mm Lens - Polarized
Clear Blue Light Lens
Medium Fit - 50mm Lens - Polarized
---
Transitional Blue Light Lens
Medium Fit - 50mm Lens - Polarized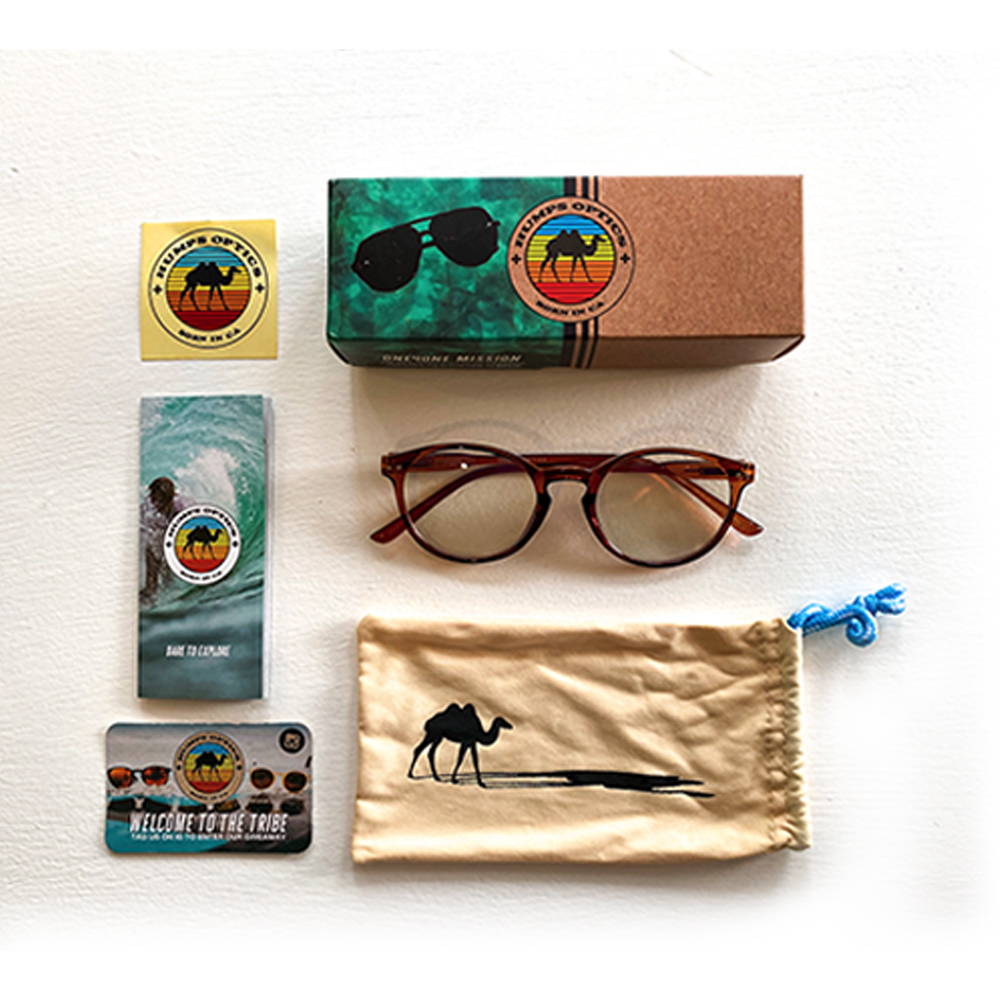 All of our blue light glasses come with a full packaging setup to keep them protected, clean, and ready to rock at any moment. Included is a micro fiber cleaning pouch, care guide, sticker, benefits card, and durable packaging box to keep em safe on their way to you...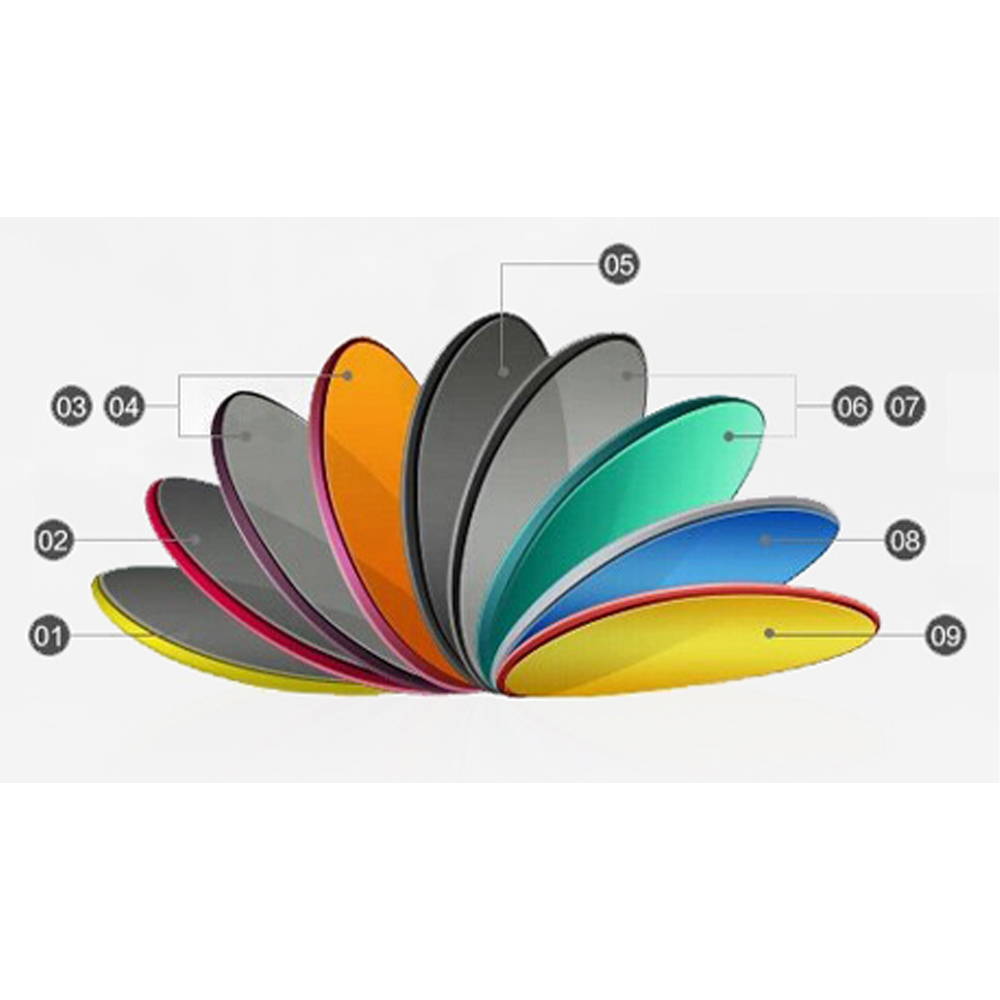 We have packed a bunch of technology into our blue light lenses:
1 & 9 - Anti scratch and impact coating
2 & 8 - Polarized layers
3 & 6 - Blue light layers
4 & 7 - Transitional layers (not on clear lens)
5 - UV400 layer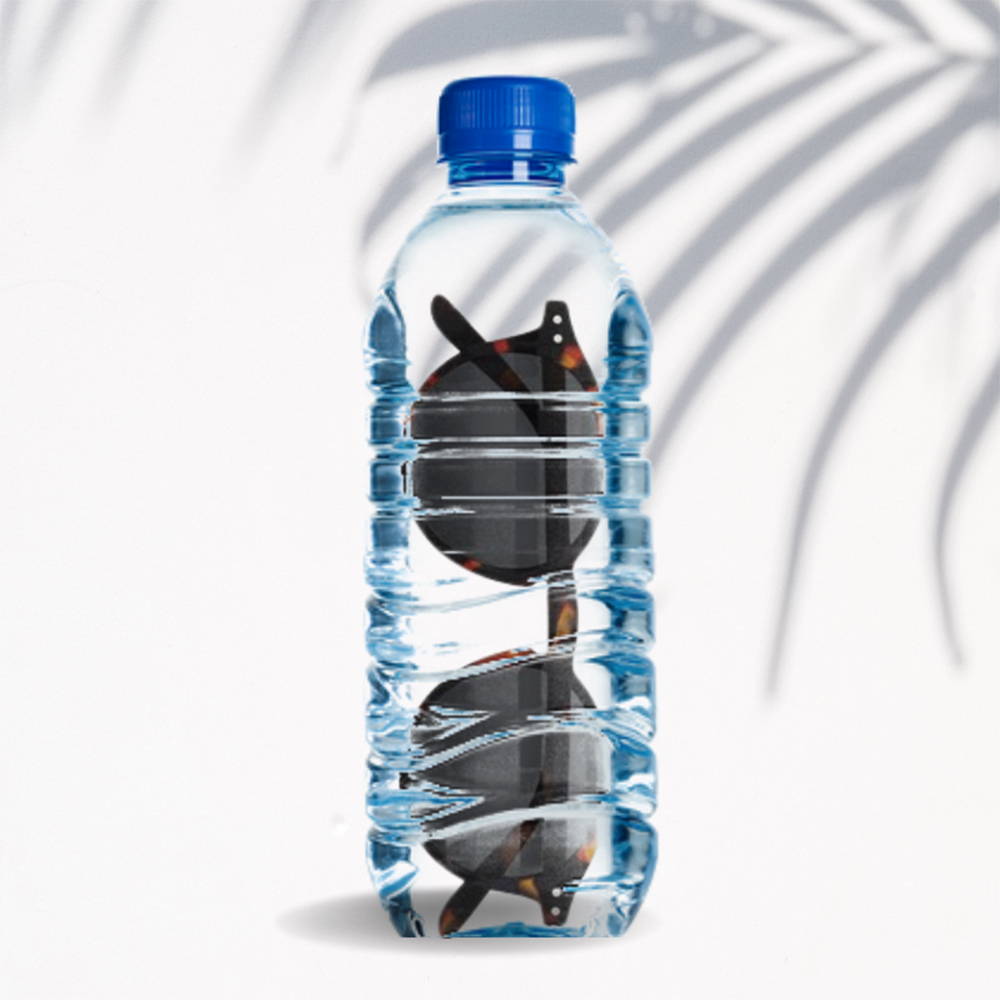 Did you know it takes up to 1,000 years for plastic to decompose in a landfill. We didn't want to wait around that long and worked hard to develop durable plastic frames from recycled plastics. Strong, lightweight, bendable, and super comfy. You'll forget you're wearing them until the compliments start rolling in...
---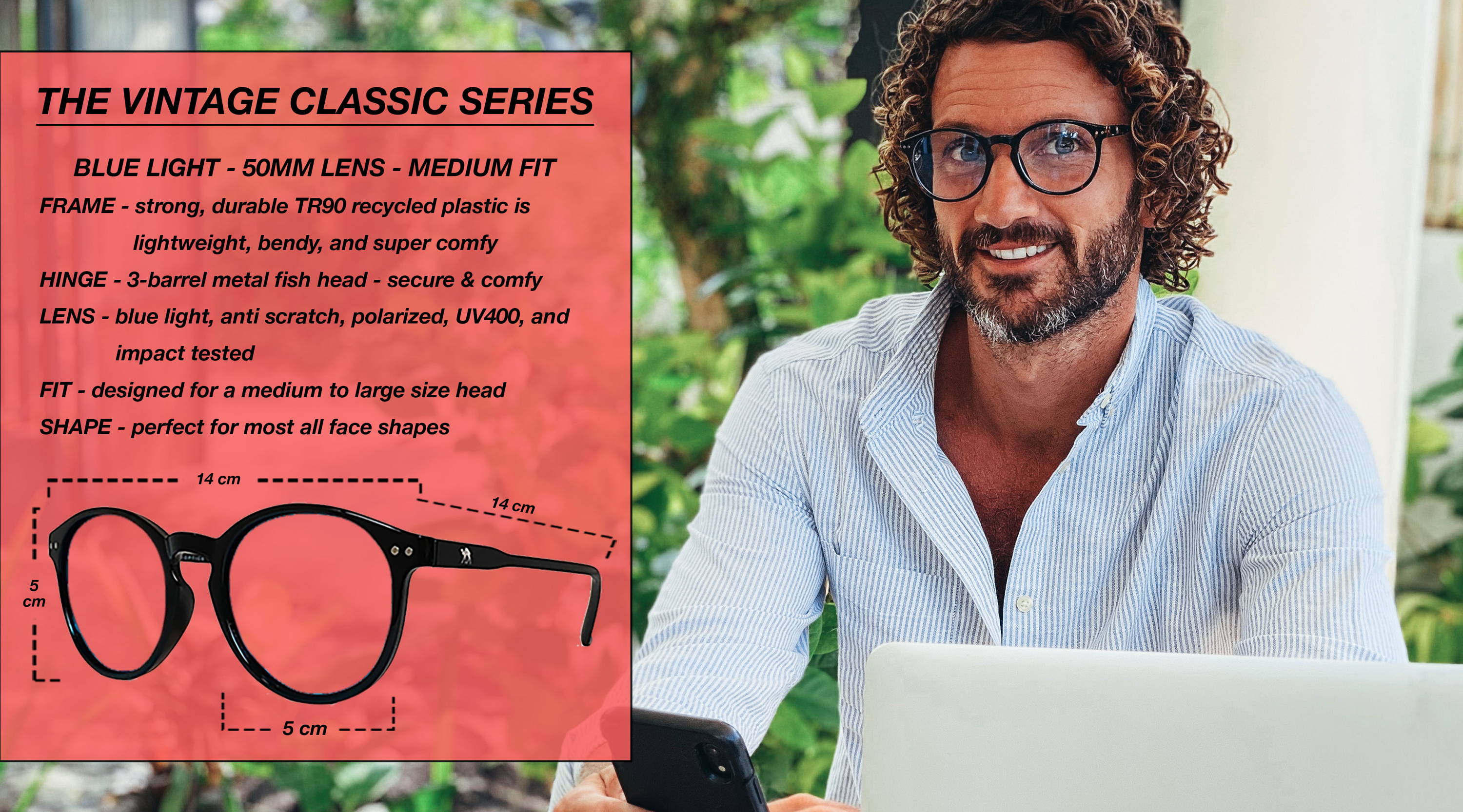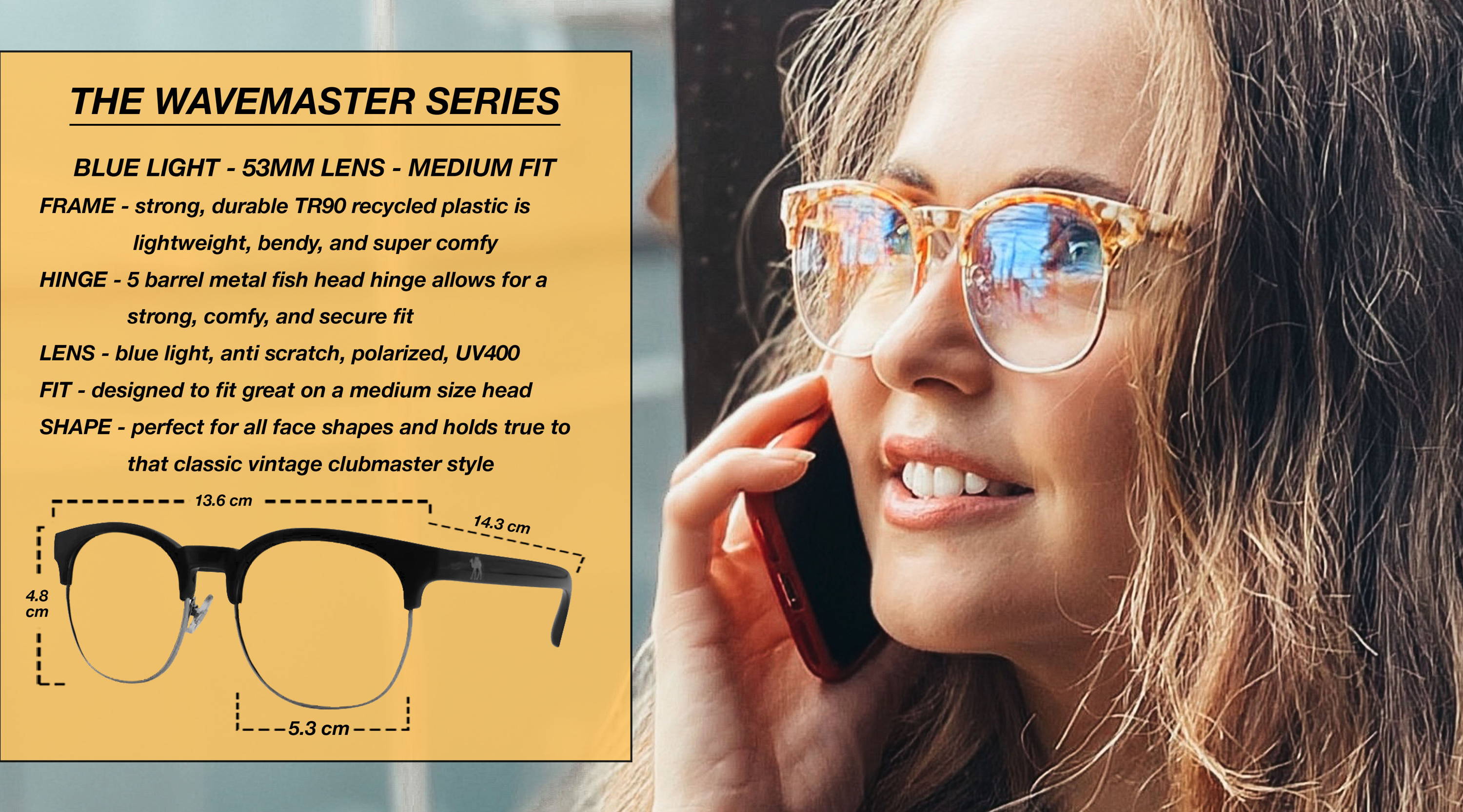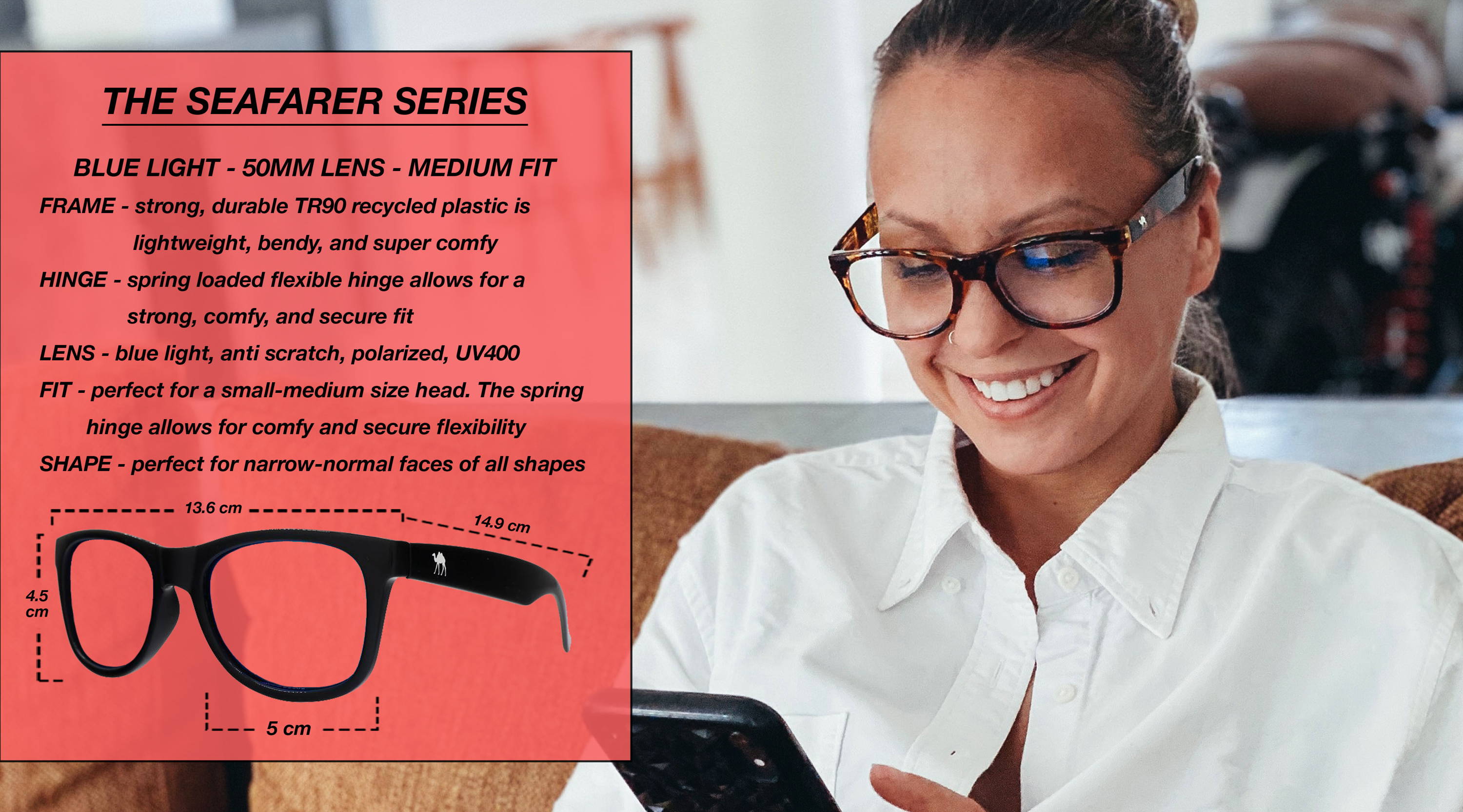 ---
frequently asked questions
WHAT DO BLUE LIGHT GLASSES DO?
Our blue light lens technology blocks or filters out the blue light given off from the digital screens we use everyday. The lenses protect your eyes from glare and can help reduce potential damage to your retina from prolonged exposure to blue light rays. This all results in less eye strain, less fatigue, and more energy for productivity.
DOES IT REALLY HELP TO BLOCK BLUE LIGHT RAYS?
Researchers agree that blue light from LED devices like your smartphone or laptop holds back the body's production of sleep-inducing melatonin. A 2017 study done by the University of Houston found that participants wearing the glasses showed about a 58% increase in their nighttime melatonin levels.
WHAT IS THE DIFFERENCE BETWEEN THE CLEAR AND TRANSITIONAL LENS?
All three frame series are offered in a clear/traditional lens that always remains clear. Our transitional lens will adapt to light/sun/dark conditions and instantly transition from a clear to dark tint lens to allow for a consistant viewing experience on any screen. The transitional lens is ideal for a lifestyle of working between inside and outside.
WHY DID YOU POLARIZE THE BLUE LIGHT LENS?
We live an active lifestyle between the office, ocean, and mountains. During testing we found the blue light glasses are great on the eyes for everyday chores/events. Perfect for bike rides and hikes, especially at sunrise/sunset. The one thing we wish we had was polarization added to cut down on the sun's glare, in addition to blue light rays. When we got the new lens to try we were blown away. Some of us wear the transitional lens instead of sunglasses due to the eye comfort throughout the day. Give em a try!
---
STILL HAVE A QUESTION?   
Give us a call or email