POLARIZED SKI & SNOWBOARD GOGGLES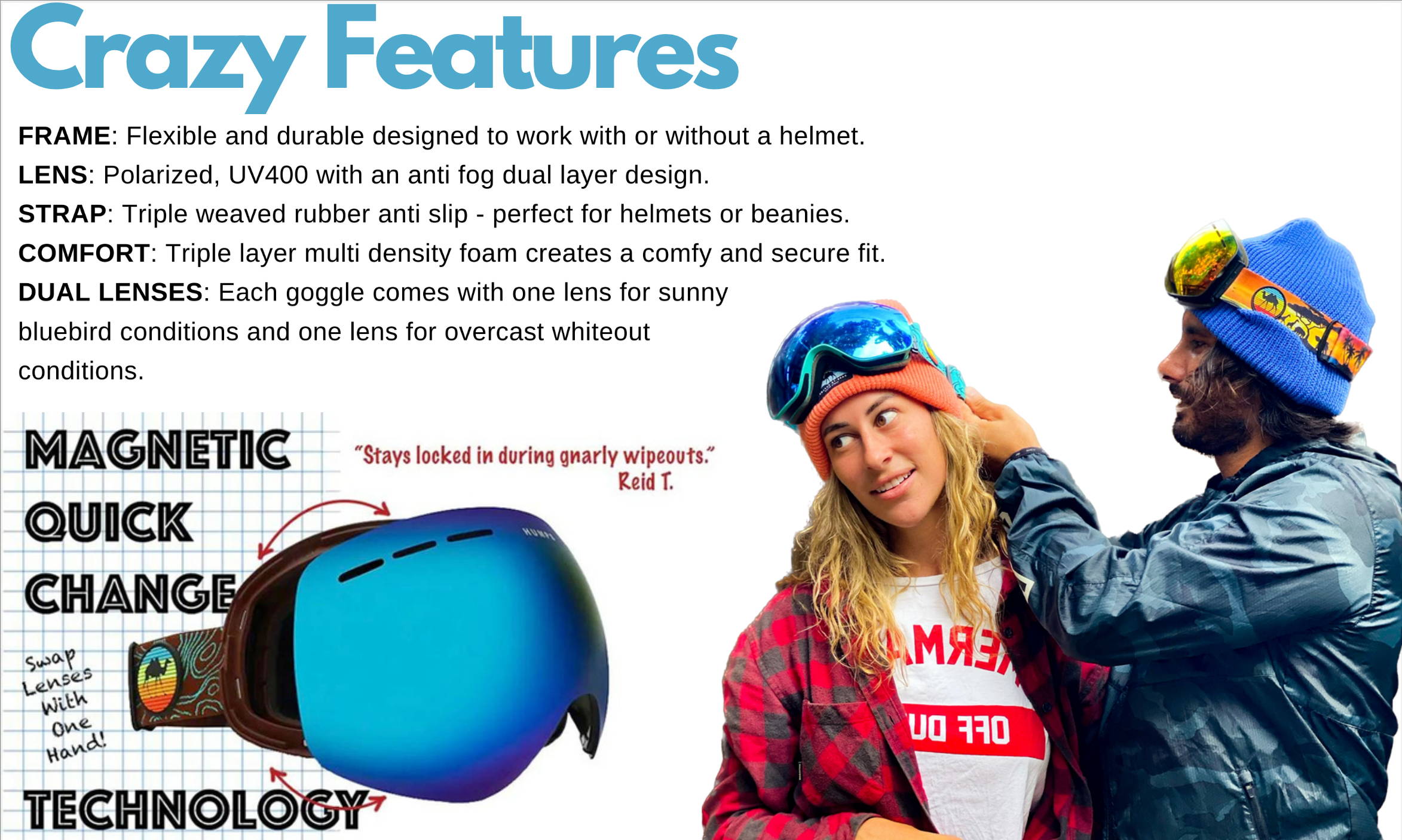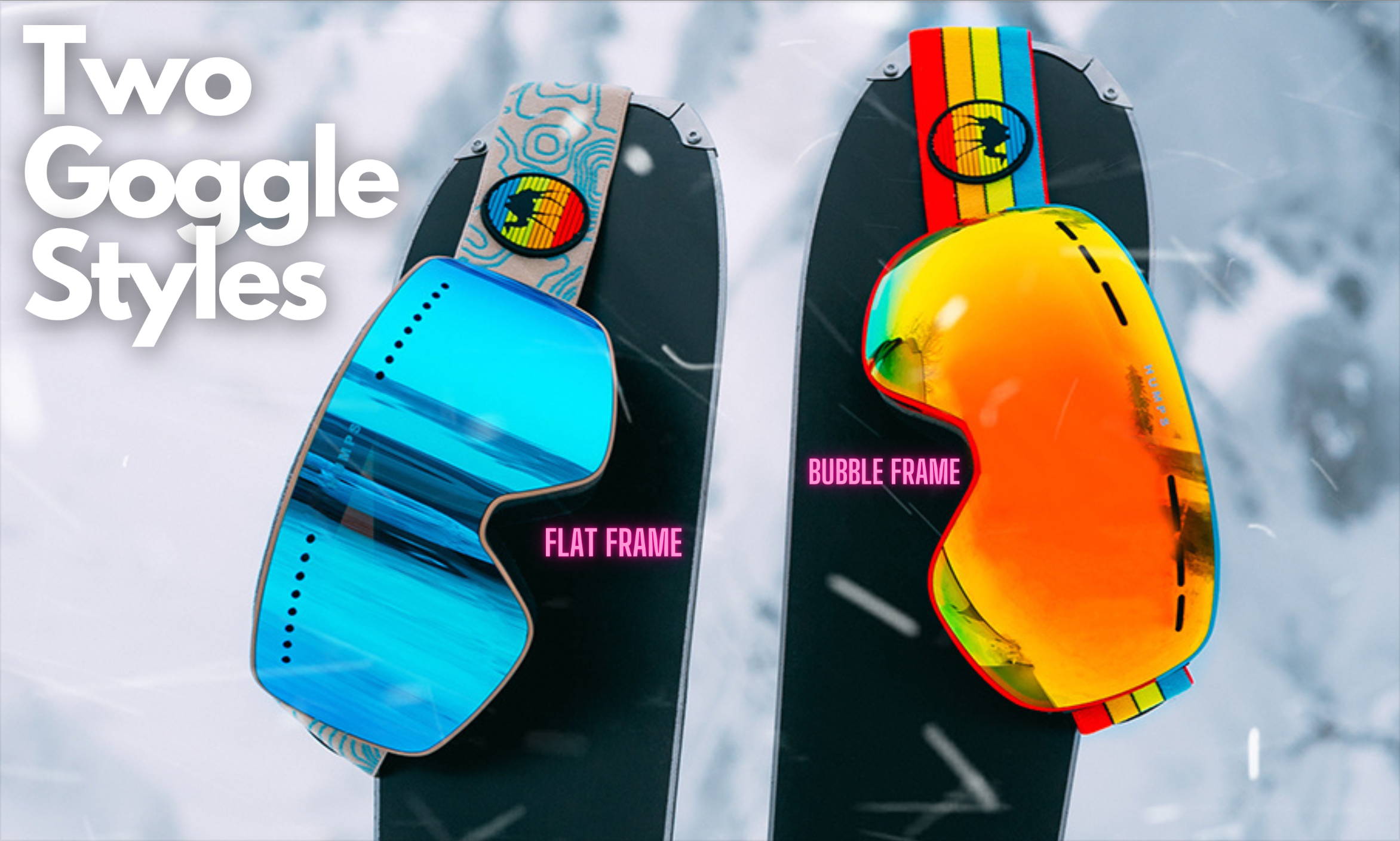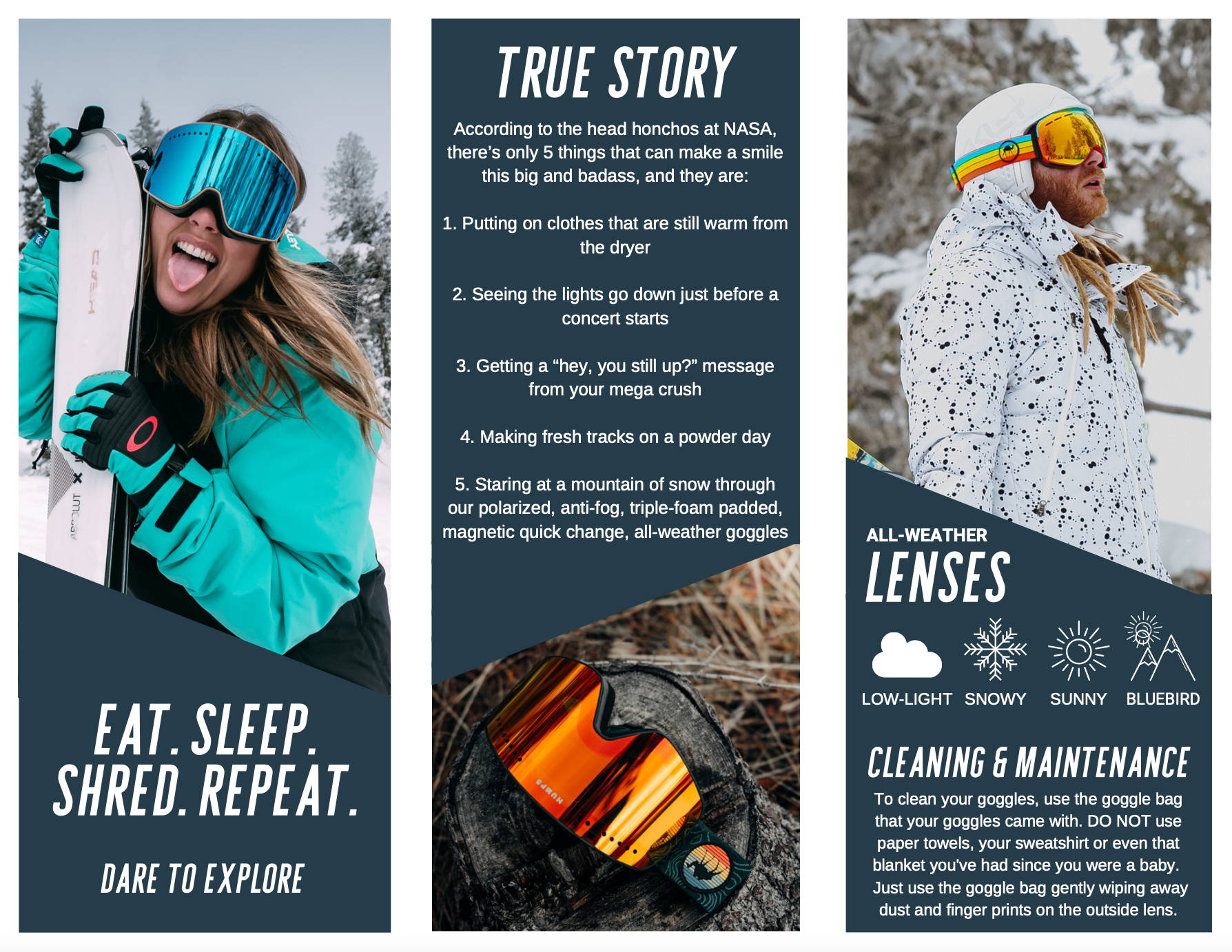 HOW DO I KNOW WHAT SKI GOGGLES TO BUY?
Make sure to get polarized ski goggles with double lenses, like ours, that drastically reduce condensation forming when the warm air of your breath/face makes contact with the cold lens. An Anti-fog coating inside the snow goggles is also crucial. Paired with vents along the top and bottom of the frame, our polarized ski goggles are designed to release hot air quickly, not fog up, and offer superior visibility with our high-end polarization. The triple layer foam allows for a sealed, secure, and comfy fit.
WHAT MAKES HUMPS THE BEST SKI GOGGLES ON THE MARKET?
Outside of all the badass features of our skiing goggles, our QuickChange MagTech Technology allows you to instantly switch lenses with one hand no matter where you are. The magnets keep the lens sealed and in place, even during gnarly wipeouts; we've tested this situation extensively.
ONE FRAME, TWO LENSES – POLARIZED BLUEBIRD LENS AND WHITEOUT LENS
The weather conditions in the mountains change as fast as your underwear. So to keep up we give you two types of lenses with each polarized goggles purchase. One lens is designed for sunny bluebird conditions while the other is designed for flat or whiteout conditions. Changing the snowboard goggles lens takes seconds and just one hand with our QuickChange MagTech Technology. Simply put, these are the best polarized ski goggles on the market. Focus on fun and let your Humps ski goggles do the work!
DO THESE POLARIZED SKI GOGGLES FIT HELMENTS?
We all know our head is about the smartest part of our body… so why not protect it, right? All of our polarized ski goggles are designed to work flawlessly with your helmet, reducing the gaps and creating a smooth transition from goggle to helmet. They also work just as well with a beanie for when you're shoveling snow for the 100th time. Nothing in life is easy, but our polarized snowboard goggles will brighten your day.