In case you're the only person on earth that doesn't have Instagram, 4G or travel-addicted friends, Iceland is eff-ing badass. No, it's better than badass -- it's Mother Nature's favorite playground. Sat at the top of the world, clinging onto the Arctic Circle with it's freezing-cold fingernails, this island is basically a geographical stun-gun with an endless battery life, the alien terrain forever finding new ways to shock all those that visit.
There's everything from raven-black beaches to seismic lava fields, geysers to hot springs, weather-smashed mountains to huge stretches of backcountry nothingness, and snow drifts so big they look like the BFGs leftover meringues. We're talking about a Nordic nirvana that constantly showcases the power of nature; the symphony of elements getting jiggy with it in such a way that there seems to be no end to the talents of this bucket list topper.
Basically, Iceland is a bonafide adventureland dangling on the edge of the world, and here's your guide to thrill-seeking in just 48-hours:
#daretoexplore
1. Enjoy The World's Most Epic Road Trip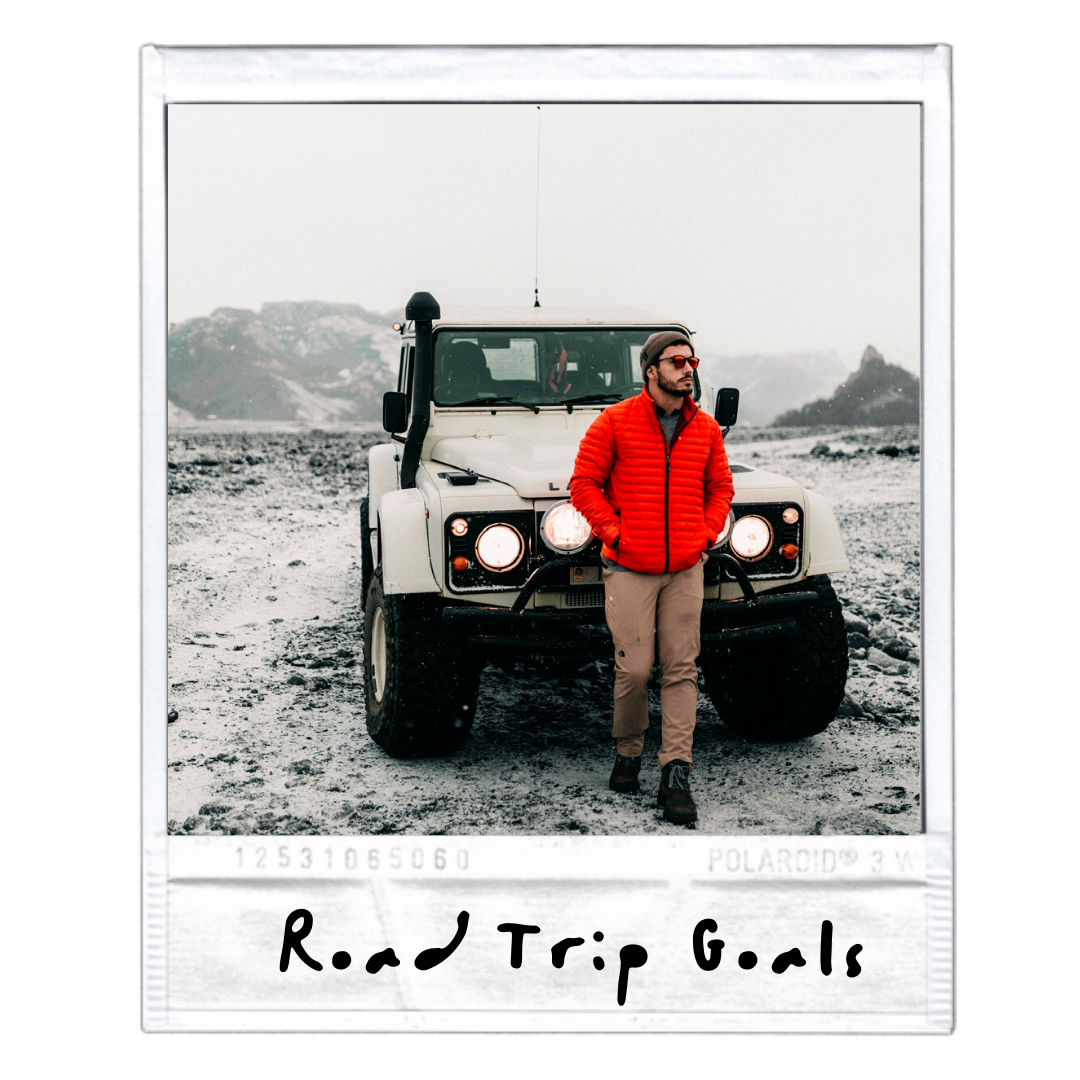 Now usually we'd hold a poll to make this official, but we don't need to because nowhere else has a stretch of tarmac this mind-blowing (hint: you may want to wear earplugs to stop your brain melting out of your earholes and Agent shades to stop you from getting blinded by the beauty -- seriously). Forget everything you thought you knew about road trips and accept this is as spectacular as it gets -- 'cos it is. This is winding your way through the most jaw-hits-floor scenery on earth, probably with your face pressed against the windscreen so that you will definitely get the best views, as you take on the thousand-mile-plus ring road on the edge of the Arctic Circle, past volcanoes and glaciers and ice caps and caves and lakes full of icebergs. There's a lot of ice.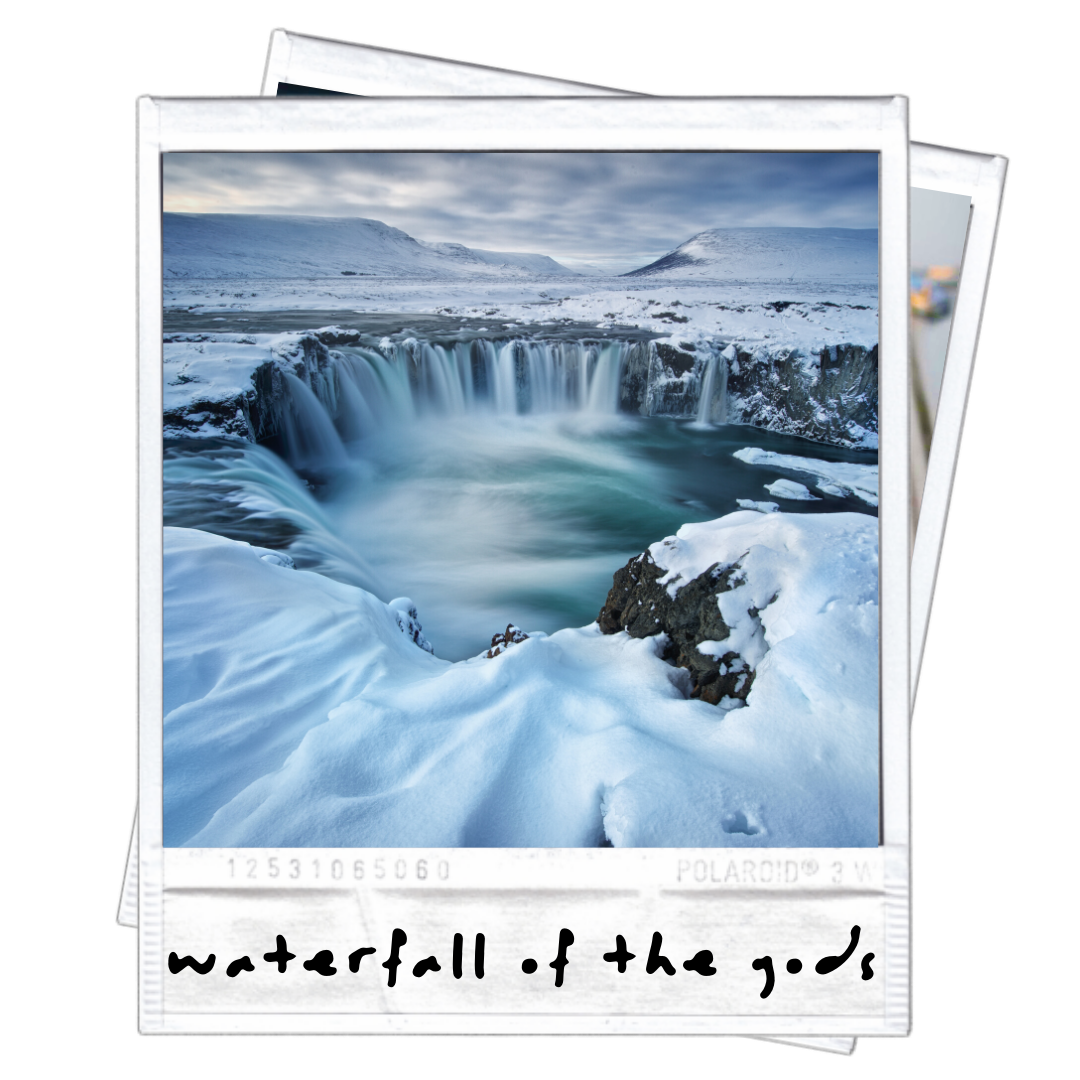 At some point in the near future, you'll be sat at a dinner table listening to dude talk about the most amazing waterfall he found in the jungles of Bali or something. Well, here's your chance to grab the spotlight (and the attention of that babe you have a crush on) because Goðafoss is not just a waterfall, it's the "waterfall of the gods" -- ergo, it d**ks on all the others. Found in the Bárðardalur Valley, this horseshoe-shaped waterfall is just about the most awesome place you could ever stop-off for a selfie; where the water from what seems like a hundred rivers tumble off the edge and into the mega-surreal whirlpool below.  
3. Get Misled By Huskies (Get it, mi-sled?)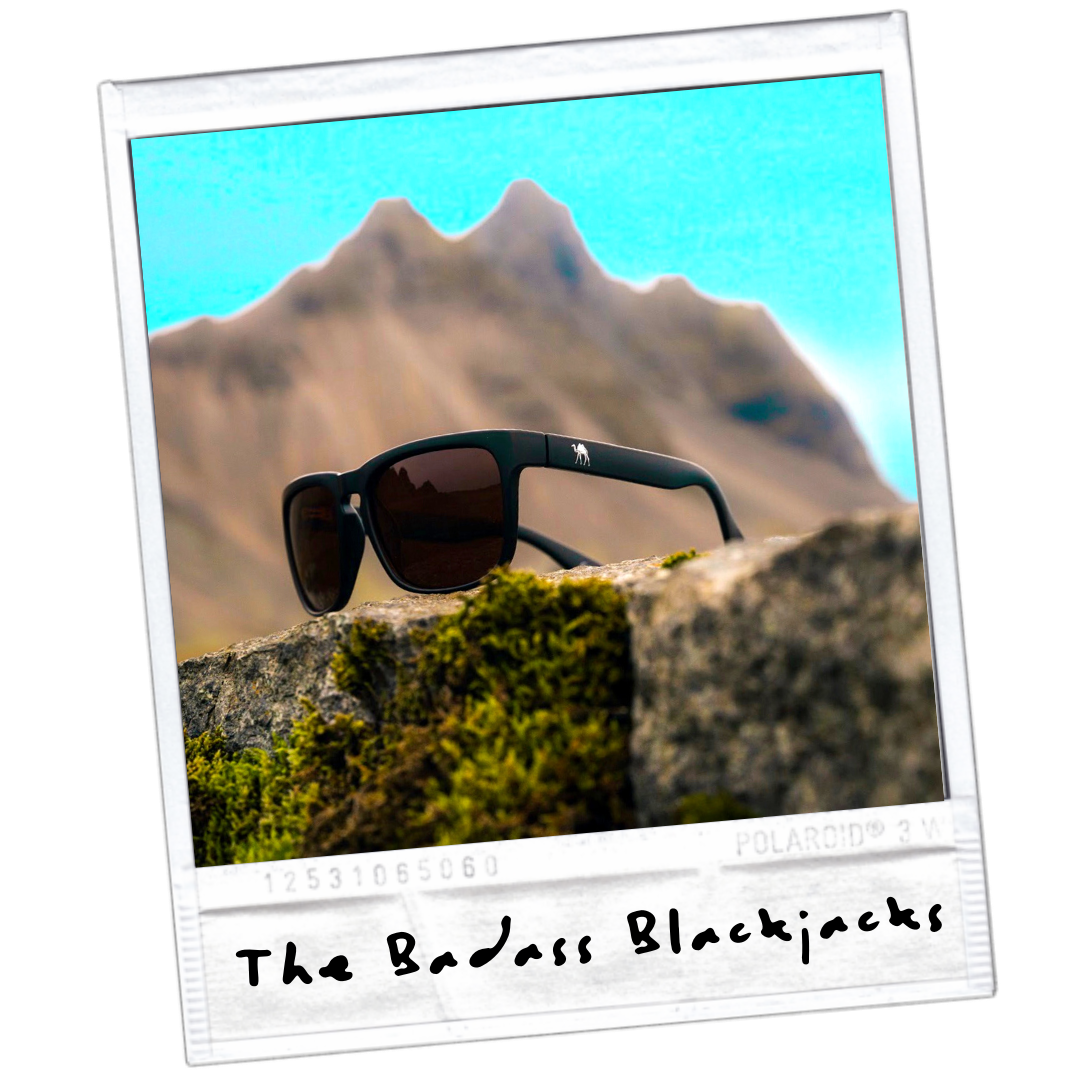 If you're thinking, "but you can go mushing in Northern Maine and New Hampshire," you're so right and we're going to give 15 points to Gryffindor. But riding a dog sled in Maine has nothing on sledding in Iceland: the sound of huskies barking in unison as they drag you through snow-covered trees on the top of a glacier, Iceland's pinch-yourself scenery looking dope AF through your polarized Blackjack lenses. Sure, exploring Iceland on two wheels is cool n' all, but taking on nature in a sled pulled by a dozen dogs is a freakin' must-have adventure (and all those furry guys want in return is a good old belly rub).
4. Greetings From Grjótagjá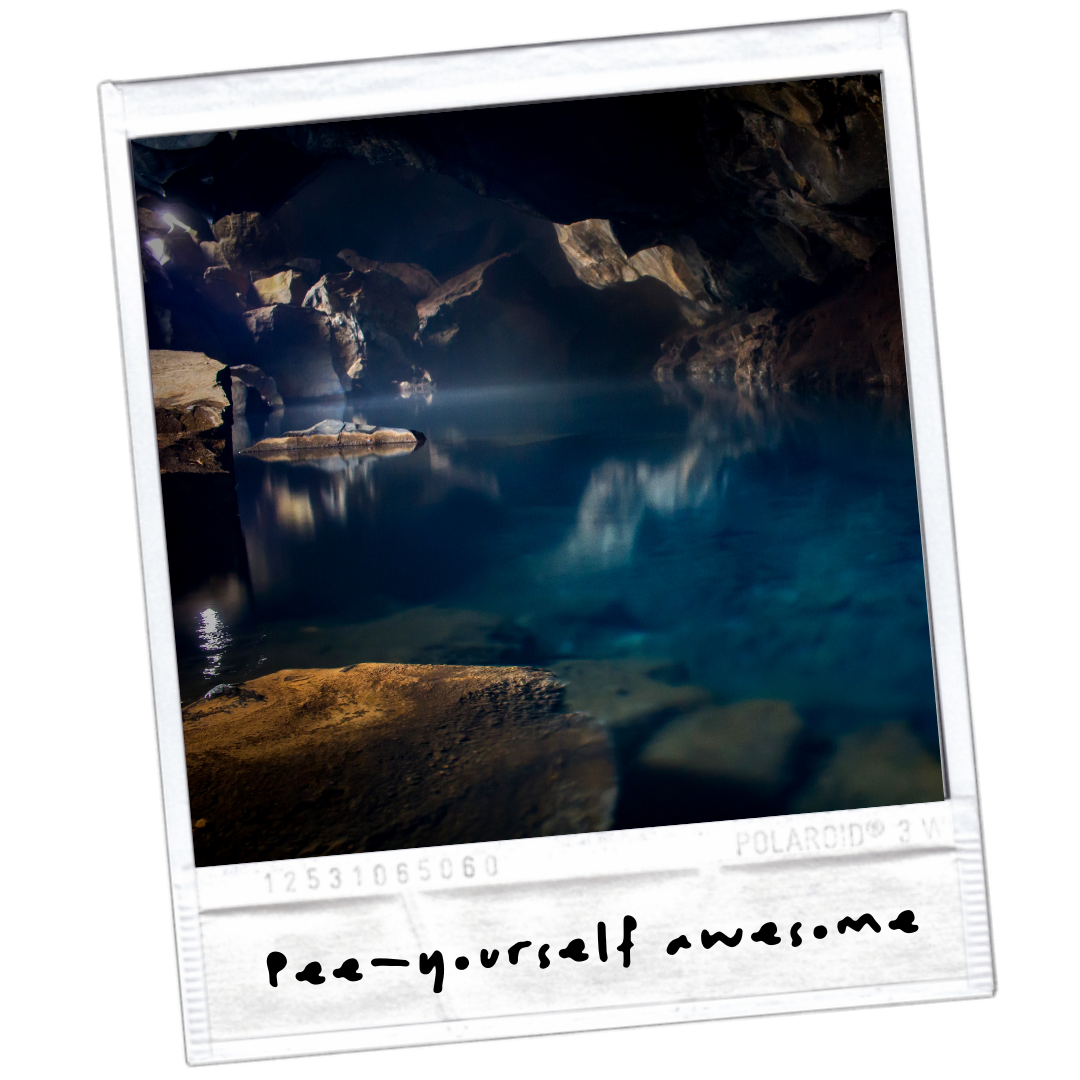 Grjótagjá is an ancient Icelandic word that means, "so epic you might pee yourself… twice." Okay, it doesn't really mean that, but that doesn't mean you won't pee yourself 'cos this lava-sculpted grotto really is pee-yourself awesome. Everything about it looks Photoshopped: the zaffre blue waters, jagged cave ceiling, underwater rock formations, everything. But unlike most caves, which are just massive holes of pitch-blackness, Grjótagjá is hiding a natural hot spring that's been used as un underground bathing lair for years and years and probably some more years. And if that's not enough to make you pull over, this was also the location for that Game of Thrones episode… you know… the one with Jon Snow's tush.
5. Dive Down & Touch Two Continents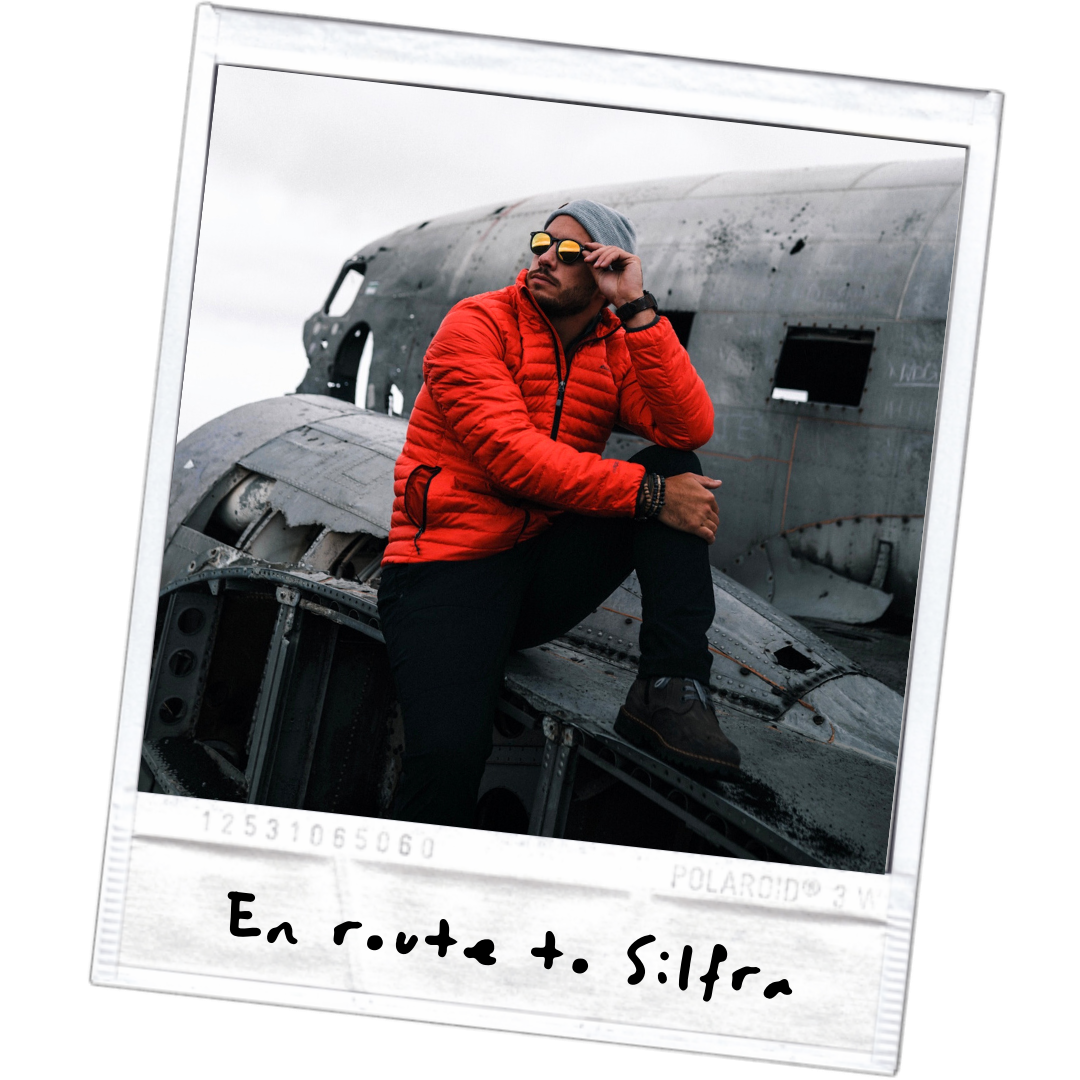 You might not need your Classic Sunrise sunnies for this adventure, but you will need to practise not losing your s**t under water, which is harder than you might think when it comes to Silfra -- an all-natural rift that promised to be a scuba plunge like no other. Formed by an earthquake a while ago, Silfra is a deep fissure of warm freshwater that boasts endless visibility even at 300 feet -- it's, errr, incredible. And the reason the visibility is so insane is because the water has been filtered through the tectonic rocks around it. You can even swim right to the bottom and touch the Eurasian and North American continental plates at the same time. Whether you're down there for a minute or an hour, you won't forget this experience for a lifetime.
6. Jökulsárlón Is No Joke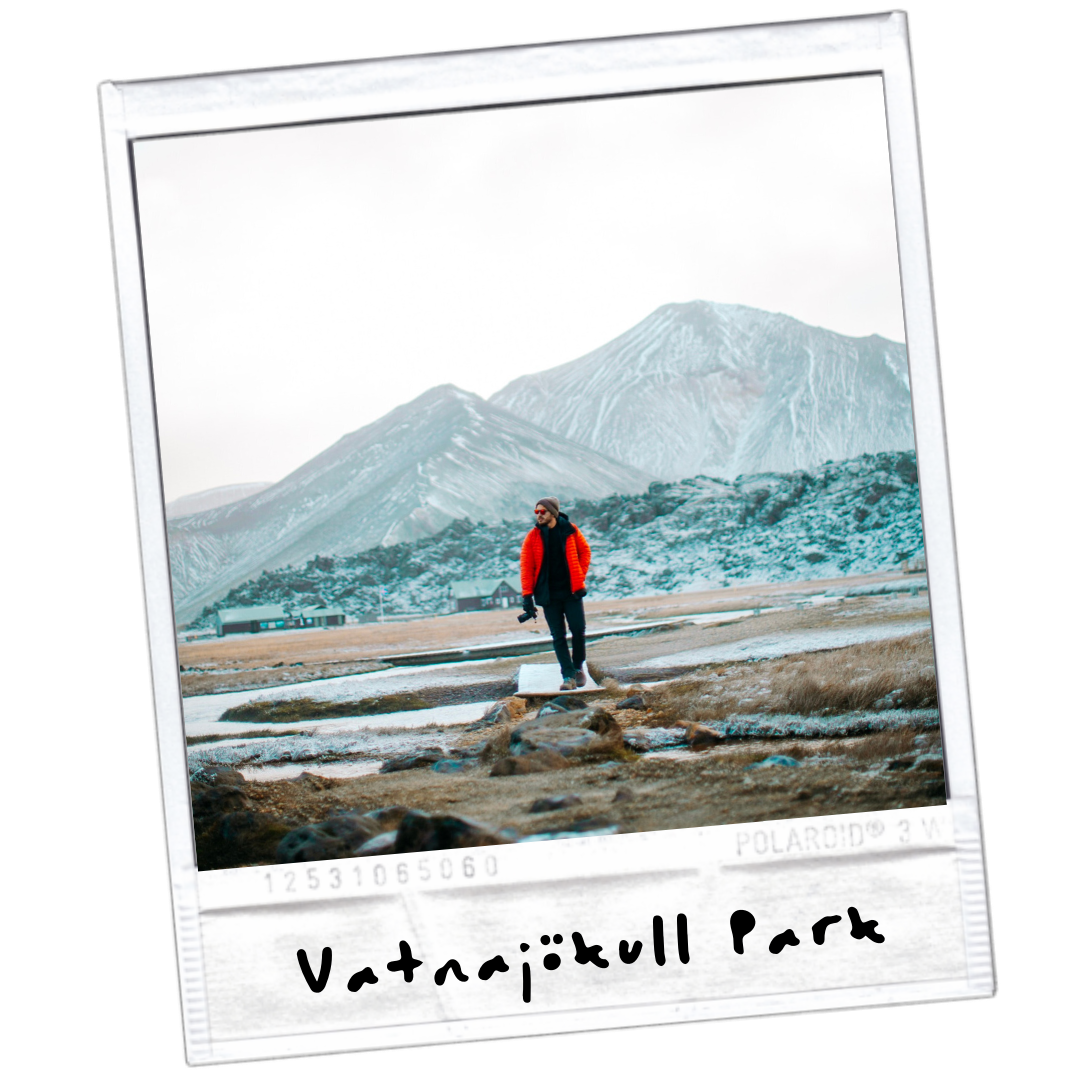 No, it's awesome, that's what it is -- and you can't miss it. Simply jump in your once-white Land Rover and drive straight down from Askja until you - literally - drive onto this massive glacial lake nextdoor to the Vatnajökull National Park. Whether you wanted to fill your feed with a lagoon adventure or some glacier fun, this is the place to do it. From sparkling chunks of ice floating in the crystal-blue water to snowy mountain ranges beyond and glacial rivers only a lunatic would swim in, Jökulsárlón can make even the most traveled explorers go "wow!". Just don't be disappointed when your photos don't do this place justice. Nothing can.
7. Kick Back On A Black Sand Beach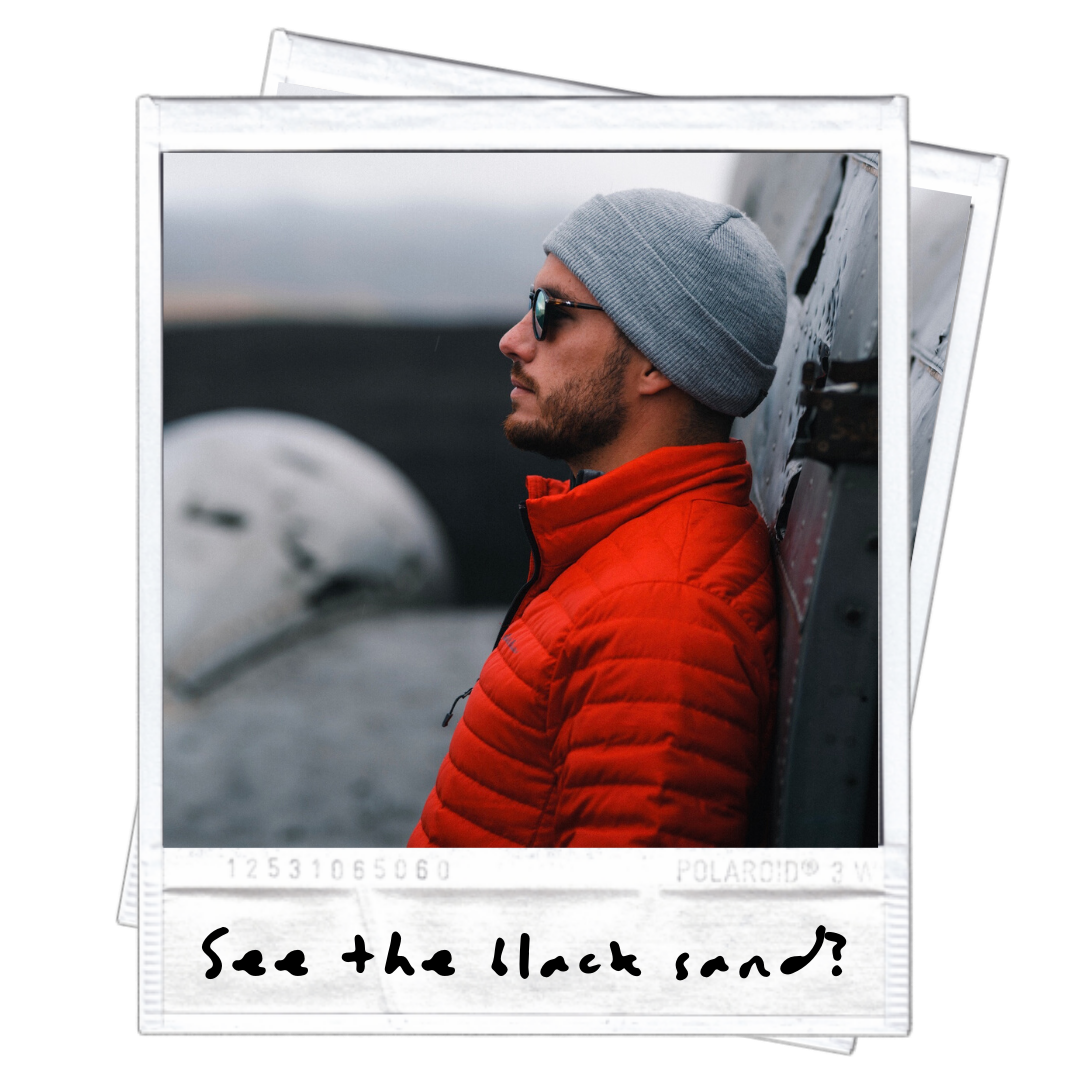 Reynisfjara Beach is its name and blowing people's minds is its game -- and it's remained unbeaten for like a billion years. The sand is literally black, with the most subtle tinge of obsidian when caught in the light, and while it's not the only one of its kind in the world, Reynisfjara is the crown jewel of 'em all. But it's not just the black pebbles that make this an unmissable road trip destination, it's the dramatic geothermal terrain around it: the dramatic cliff faces and behemoth columns of basalt that look as though they were built in Minecraft. Oh and, unless you're Kelly Slater circa '96, maybe keep your surfboard strapped to your roof because the waves here are pretty absolutely ginormous.
Driving around Iceland and not seeing the aurora borealis is like watching the New England Patriots and not staring at Tom Brady -- it's a freakin' must-have moment. The only difference is the Northern Lights are pretty hit-or-miss and Brady isn't (the dude has 6 rings!). But that doesn't mean you shouldn't fill your 4X4 with fuel and head to an area where your chances are okay, and that area can be found on the Snæfellsnes peninsula, on Iceland's west coast, especially if you're doing this once-in-a-lifetime between November and March.
9. The Golden Circle Geysir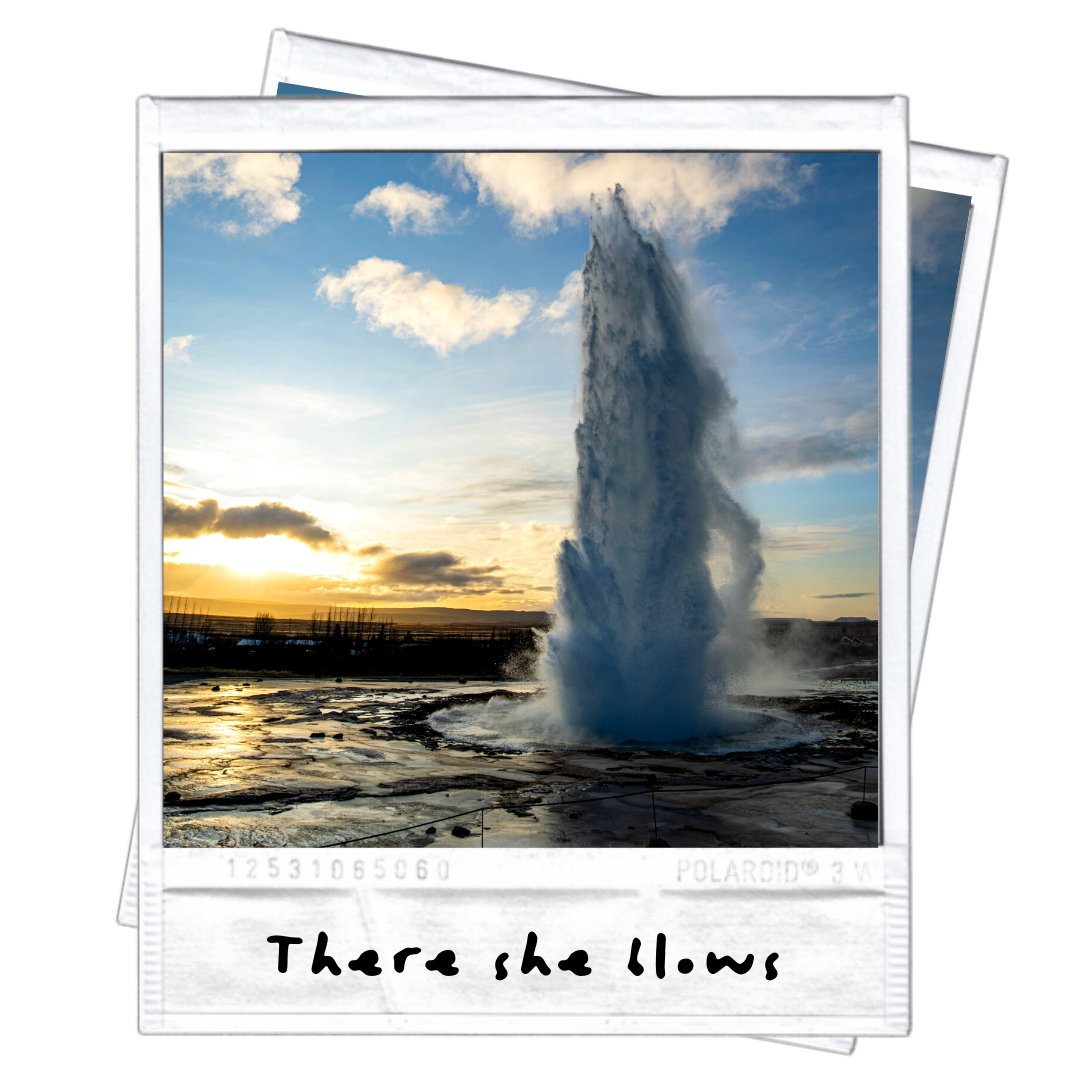 What's the point in going all the way to Iceland if you're not going to see a hot spring shoot a plume of boiling water 40 meters into the air in the middle of nowhere? Well, there's loads of reasons -- that's why we explored it, shot the heck out of it and then spent the time writing a journal entry about it. But you should still try and see one, and the original hot-water spout after which all other geysers are named is probably the one. The bad news is: only earthquakes can get this guy going, and they're pretty rare. The good news is: there's a super-reliable geyser next to it, called Strokkur, and that guy shoots his load every 5 to 10 minutes, so you're onto an absolute winner here (hint: maybe rock some of *these* Ace -Seafoam Mirrors, you know, just in case a loose spurt of hot liquid heads your way).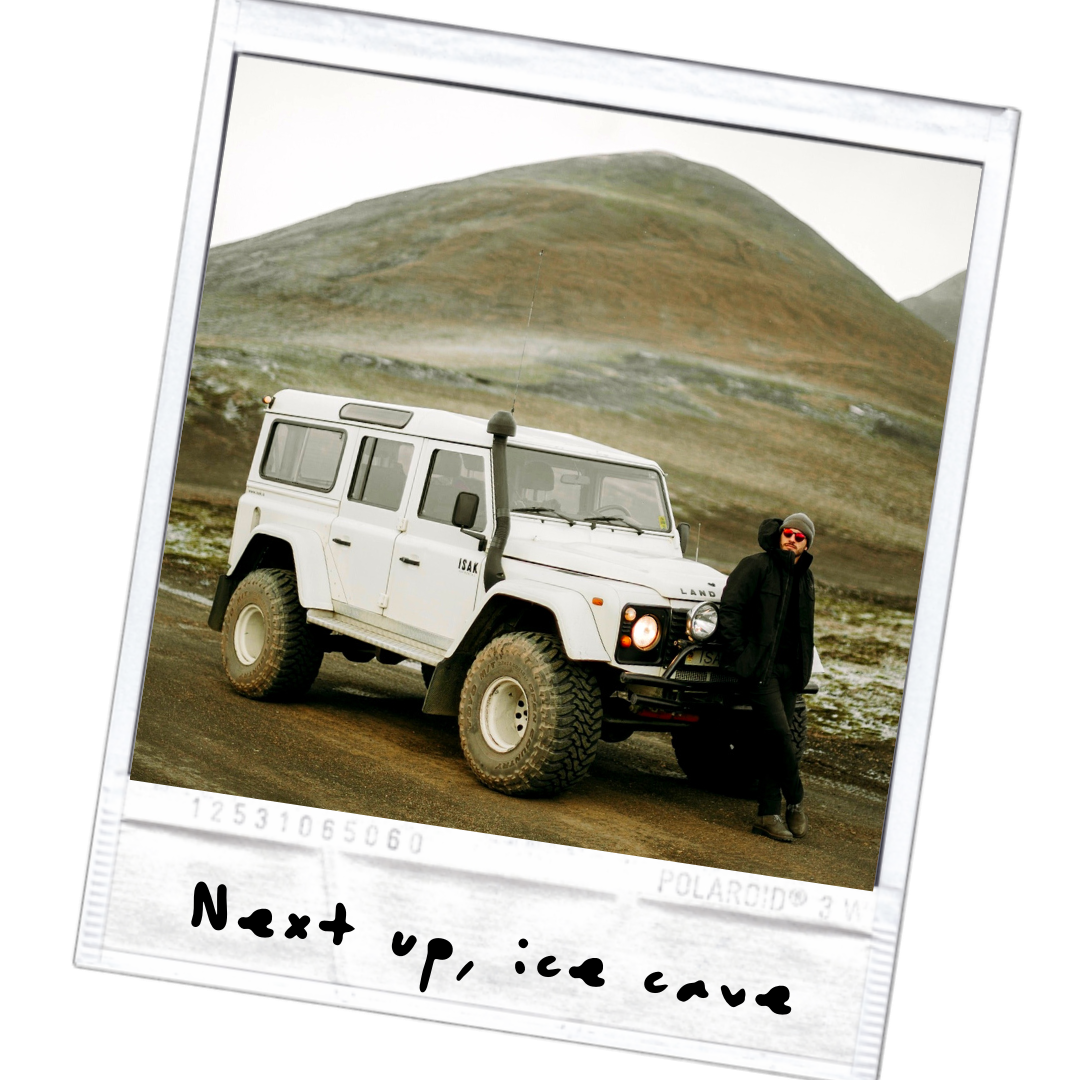 At first glance, you might feel a shiver of terror run down your spine as this place kinda looks like that sinister snowy hedge maze from The Shining, but you'll soon get over that and realize this incredible glacier cave is a life-affirming thrill ride. Not only are you voluntarily stepping into a cave of ice that tunnels beneath the surface, you're walking onto of a natural ice cap that is roughly 400ft thick. That's mind-melting (and, if we don't start looking after the earth, it'll be glacier melting too), but here's the best bit: the taxi to the entrance of this ice cave is a freakin' monster truck. Forget about Uber, this is where the future of transport should be at.
Thanks for reading!​ For more offbeat adventures and thrill-seeking ideas, follow us on Instagram​ and ​Facebook​, sign up to our newsletter and make the rest of your life the best of your life.
The Wandering Camel published February 5, 2020
The Wandering Camel published TBD