You probably know this already, but there's a pretty big and crazy hot ball of fire up in the sky that's so bright it can easily hurt your unshaded eyes. But instead of staying inside all day like your college buddy's weird roommate, the best thing you can do is slip on some sweet new sunglasses and then bask in those rays.
Of course, not all sunglasses are born equal, so if you really want to protect your peepers from the harsh UV rays and beat that flaming ball of hydrogen at his own game, you need to grab a pair of polarized sunglasses. Period.
Why? Because like Tom Cruise in Top Gun, Tom Brady in a QB jersey and Chuck Norris in, well, everything, polarized sunglasses are the G.O.A.T. They're the best of the best when it comes to keeping your eyes safe, and to back that fact up, we've pulled together a list of scientifically-proven benefits awarded to polarized sunnies and why you need some on your face immediately. Let's go.
Remember that time you went on a beach date with your mega-crush and you couldn't stop squinting because of the sun and then you developed that crazy headache, which was so bad you couldn't think straight and you ended up calling your mega-crush by the wrong name and then went home alone? No? Well, it's probably a good thing you've forgotten. The point is, even though you were wearing sunglasses, that squinting n' headache combo was caused by the sun.
     The solution: polarized sunglasses. Here's why:
    1. Glare Reduction: Yepp. The biggest benefit of polarized lenses is their ability to reduce that dangerous glare -- something ordinary sunglasses don't -- as well as providing you with an extra layer of UVA and UVB protection. Daymn, sun.
    2. Less Reflected Rays: Whether you're sailing, skiing, road-tripping or on a road trip to go skiing and sailing, polarized sunglasses reduce that painfully bright light that bounces off water, snow and the windshields of oncoming cars, helping you to squint less and see more. A lot more.
    3. Clearer Vision: Another major win for polarized sunglasses is their ability to provide you with clearer vision, especially in bright light, sharpening what you see while also adding visual clarity for that extra splash of comfort.
    4. Better Contrasts: And not just increased contrast, but minimal color distortion too, meaning polarized lenses are great for variable conditions and improving your depth perception, making them perfect for driving, racing, golfing, and fishing. Boom.
    5. Bragging Rights: Nothing beats that feeling of getting to brag about something, whether that's getting an awesome night's sleep, meeting Jack Johnson in person or simply getting to tell people your badass sunglasses are also polarized (before reeling off the benefits listed above).
A few of our best selling polarized sunglasses...
---
Science Says Polarized Lenses Protect Your Eyes
We're not going to pretend we listened at school and that's how we know the science behind polarized lenses because we didn't. We bunked off most classes to go surfing… whoops. We did, however, hire a girl that worked for NASA (at least she was wearing a NASA t-shirt when we hired her) and she explained polarized lenses work by preventing light glare from hitting you directly in the eye.
You see, while normal sunglasses simply darken the light that comes into your eye, polarized sunglasses are actually coated with a special chemical that blocks the sun's most harmful rays as it passes through. Translation: polarized lenses are kind of like nightclub bouncers that say who can and cannot enter your eyes and, well, those nasty ultraviolet rays ain't coming in.
"The way polarized lenses work is through a vertical filter that only allows some of the light to pass through the openings. But because almost all glare is actually horizontal light, polarized lenses simply block this out, helping prevent any glare from shining directly into your eyes."
-- The possibly ex-NASA girl we hired
---
Polarized Sunglasses Were Made For The Outdoors
Whether you're charging down a dirt track on a mountain bike, chasing some waves at sunrise, trying to hook a monster fish or climbing your way through Yosemite, polarized sunglasses are the only option for those who spend a ton of time exploring the outdoors. That's because polarized lenses contain a specialized filter that produces a darker yet clearer image, allowing you to unleash your inner adrenaline addict as you explore here, there and everywhere doing the activities you freakin' love.
Not that you have to be a sports enthusiast to get the most out of your new polarized sunglasses because they're also the best option for walking, hiking and driving, simply because they reduce so much overhead glare from the sun.
Our fan picks for best outdoor sunglasses
---
Polarized Vs. UV Protection Lenses
---
Let's get straight to it: polarized lenses and UV-protected lenses aren't the same thing, and one without the other will not protect your eyes in the way you really want your eyes to be protected. That's to say UV protection won't be effective against bright sunshine or glare and polarized lenses won't shield you against those nasty UV rays. That's why all of our sunglasses come with the best polarized, UVA/B 400 lenses to prevent both glare and UV rays from getting anywhere near your precious eyeballs.
---
Sunglasses That Put The Fun Into Function
The way we see it, all this polarized, UV protection stuff is seriously cool. Yet it's the other features we combine them with that make our 100% polarized sunglasses the ultimate adventure buddies. From the anti-scratch coating we add to the outside to the anti-reflection finish we add to the inside, to the rigorous impact-tests we perform to the frames themselves, our sunglasses were designed to combine protection and performance, whatever you're into.
And the best part: you won't have to give up your personal style to stay protected from that big ball of burning gas. From memory metal frames to our signature cateye collection, our sports wavefarers to our badass clubmasters, we've got enough styles, colorways and frames to make you punch the air like an 80s rockstar.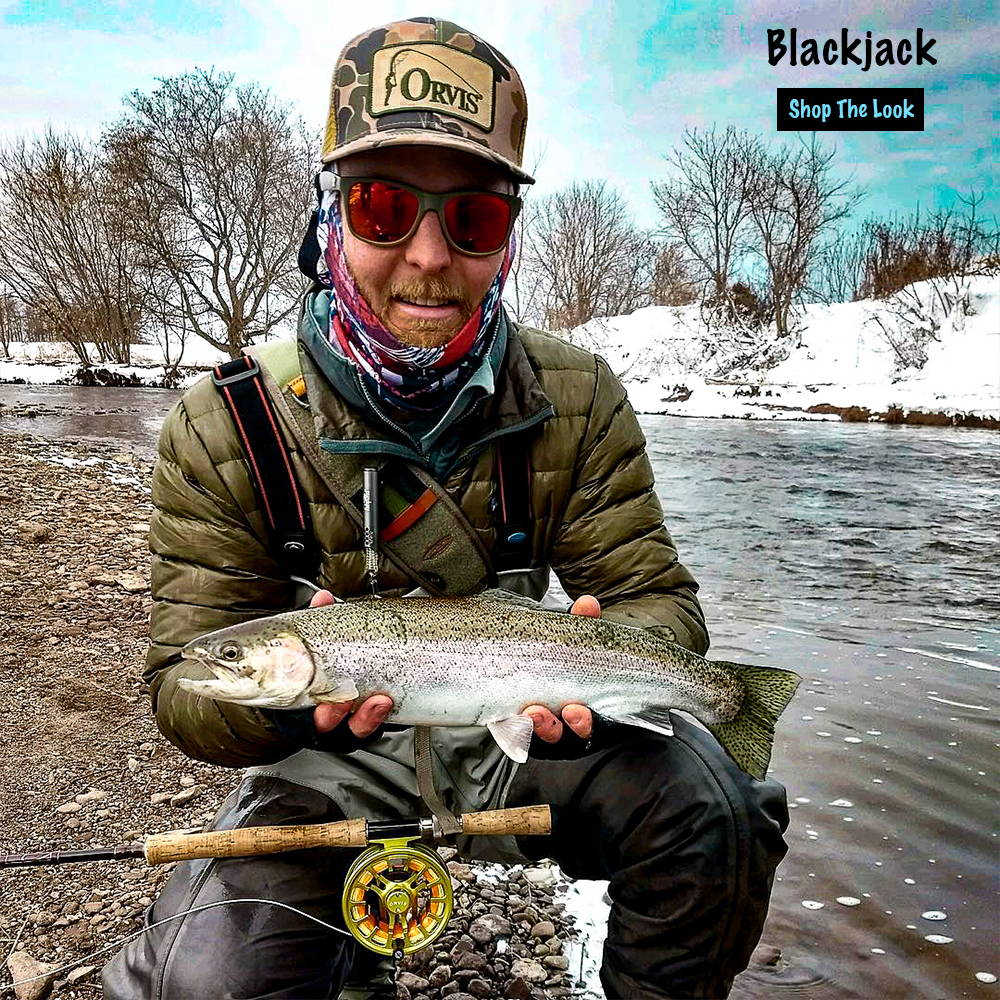 ---
Thanks to their ability to reduce-glare and enhance clarity, polarized sunglasses are the most epic choice for any kind of outdoor-addict.
Whatever you're into, wherever you dare to explore, Humps Optics has the perfect pair of polarized sunglasses to fit your lifestyle.