Okay, we'll admit it: our collective knowledge of science is limited to 'twinkies taste nice'. But we do know one thing -- there's a gigantic and seriously bright ball of fire in the middle of space that can do a whole lot of nasty stuff to your unshaded eyes. We knew that from an early age; before we'd even set foot in a classroom. But instead of locking ourselves inside all day out of fear we'd go blind if we looked directly at the sun (thanks, mom), we decided to do what everyone else did -- slip on some sunglasses and enjoy the heck out of the world.
Then we decided to go one step further and start making sunnies. Epic sunnies. Polarized sunnies that would let people (like you) beat that big ball of burning hydrogen at its own game. Can we get a high five?!
But here's the best thing about our sunnies: the Humps team freakin' loves them, genuinely. They don't just clock in and clock out -- they use the products we make; day in, day out. They use them when they're hiking, when they're road-tripping, when they're surfing, shopping, powder hunting and just doing their thing around Cali.
That's when we had a lightbulb moment: who better to ask which sunnies are our favourites than the people who help make them. So we got up from our desk and asked everyone for their top pick to find out what the Humps Family uses when they #daretoexplore.
From the guys and girls in our creative department to those at our manufacturing plant, here are the Humps that Team Humps go freakin' crazy for:
Alex Humphries
Founder, Leader, Legend
Frames: Golden Hour | Seafoam Mirror™ Polarized | Sports
Wavefarer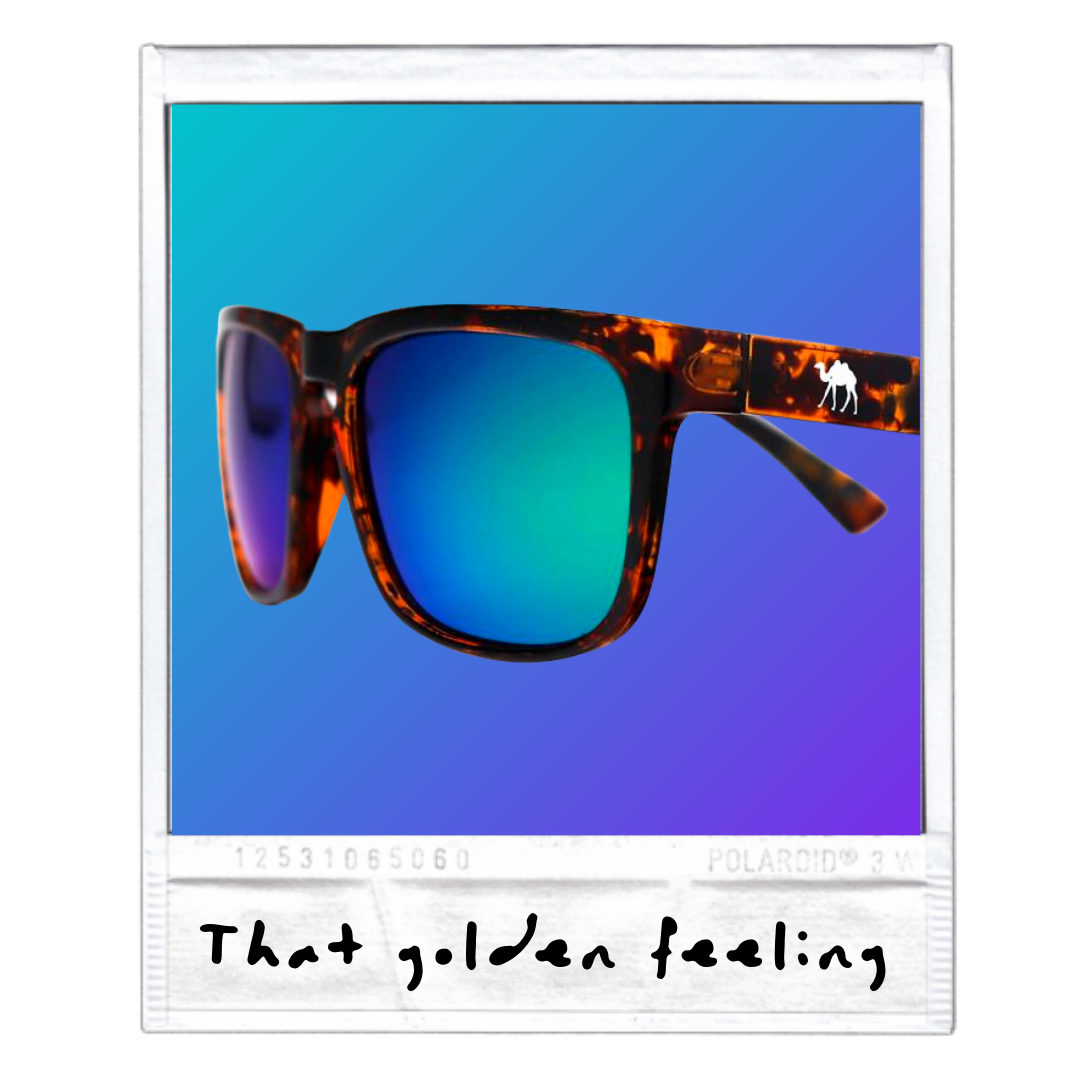 Activity: "Anything that takes me to the thrill zone, from surfing to snowboarding."
Alex's Story: "The classic tortoise shell frame has that timeless vibe, while the 5-barrel metal hinges mean they're ready for all of life's adventures. And they're polarized so I can see exactly what trouble I'm about to get into. Less glare, more clarity - it's the dream team."
James Merrill
Part-Time COO, Full-Time Thrillseeker
Frames: Blackjack | Satin Matte | Polarized | Sports Wavefarer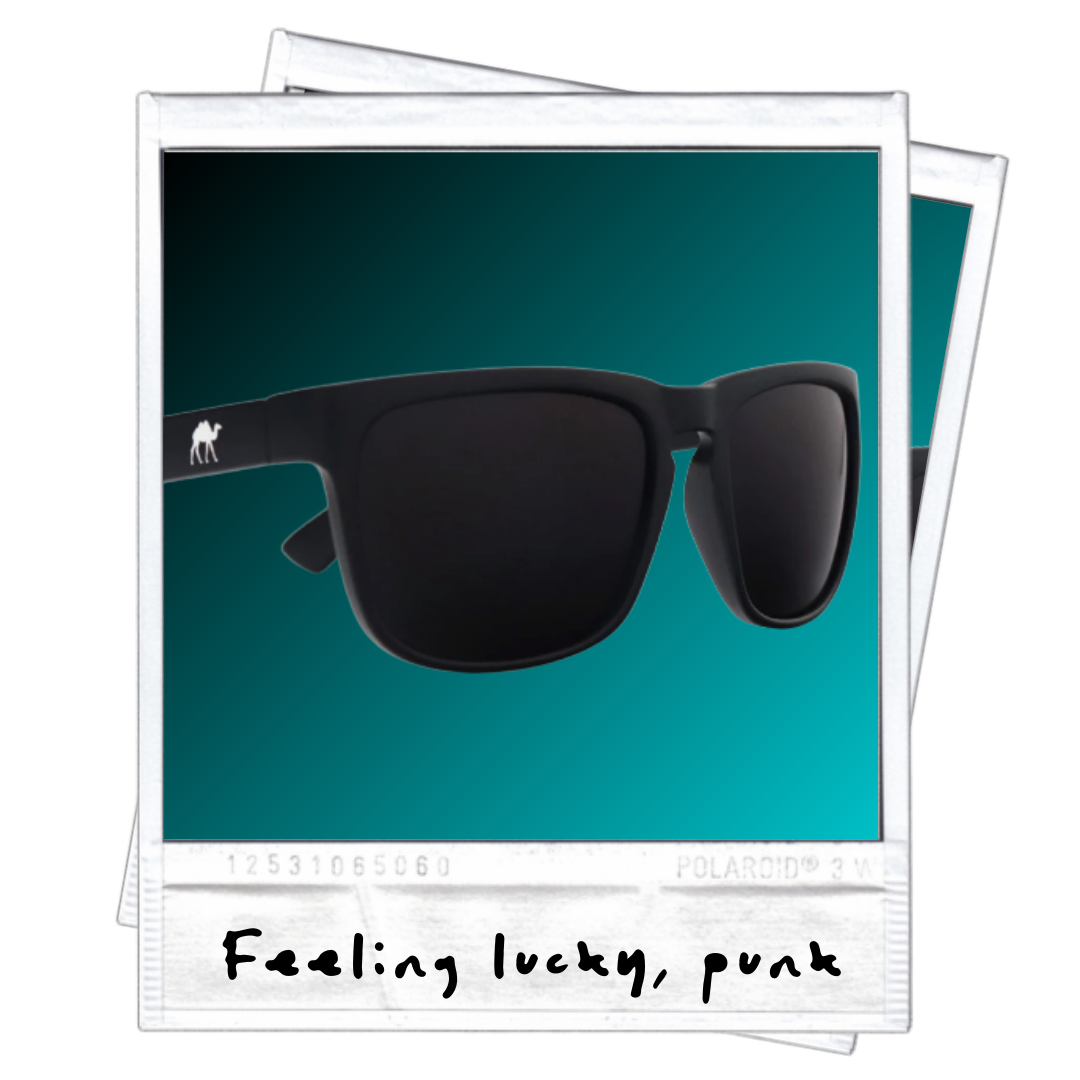 Activity: "Meet the ultimate lifestyle piece, perfect for heading from the house to the surf to the office, and then just hanging out - these are my daily dose of 'hell yeah!'"
James' Story: "I love a color pop as much as the next dude, but nothing goes with everything like a bit of black on black - and the sinister black frames with dark metallic lenses make these perfect for rock stars, anti-heroes and anyone that's ever wanted to say, 'you feeling lucky, punk?'"
Willy Hunter Howell
Creative Director / Maverick
Frames: Black Mamba | Pink Moon Mirror™ | Polarized | Classic Round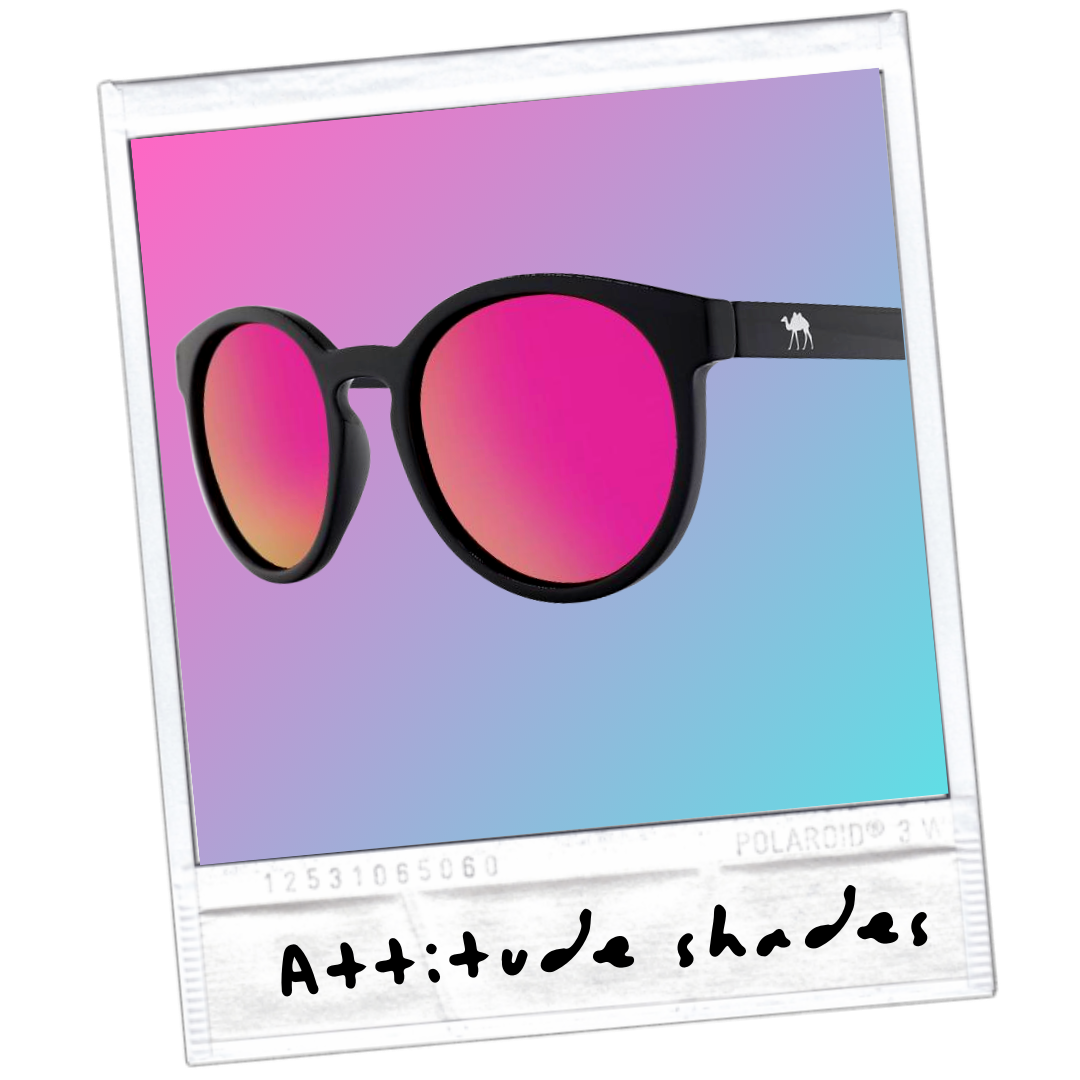 Activity: "I used to skate, you know, on a real board. Now I skate on a longboard stroller because no amount of kids can stop this party train for leaving the station -- choo choo."
Willy's Story: "Do you know how I feel when I wear these? Like you'd have better chances taking on a Black Mamba snake than you would me. These are shades with attitude - and they look soooo dope with a suit."
Catherine Black
Captain of Customer Experience
Frames: Agent | Sunset Mirror™ | Polarized | Slim Fit Round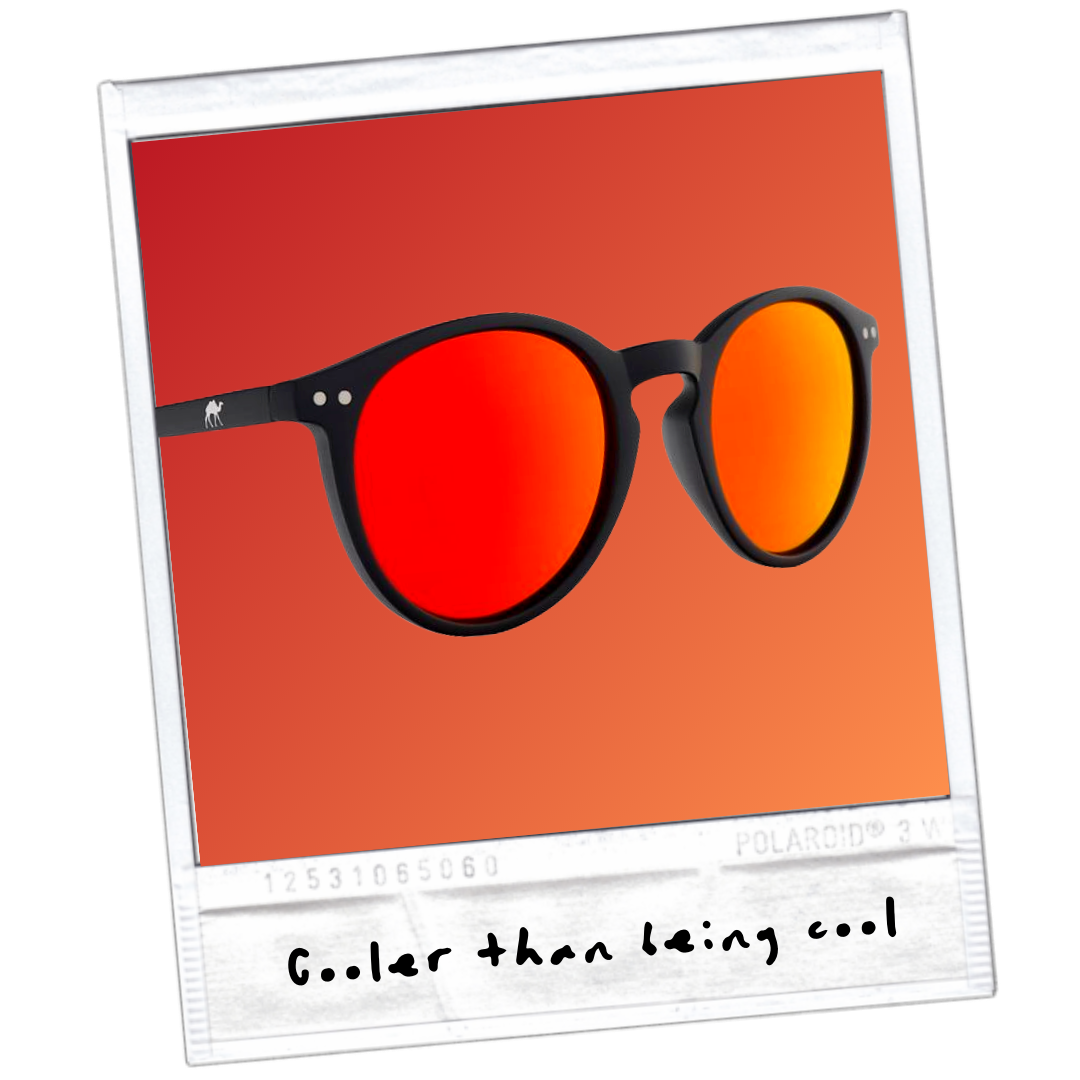 Activity: "How do I put this without sounding crazy? Ah, I can't. I'm a crazy dog mom living in L.A. that's addicted to hiking. There, I said it."
Catherine's Story: "Find me a cooler pair of sunglasses. Go on... I'll wait... see... you can't. That's because these lenses are the perfect size, the frames are matte black, they're next-level durable (trust me) and they're polarized. Everyone here has their go to Humps, and these are mine."
Ciara Davis
Sales Representative and Fear Defeater
Frames: Sahara | Dark Tint | Polarized | Classic Round
Activity: "I do momming, which is the most extreme sport I've ever done -- and then, to relax, I do skydiving and archery."
Ciara's Story: "The fit. Everything about the fit is perfect, as if they were made for my face. I can chase after my kids without them sliding off and I can jump out of a plane knowing they're as up for the thrill as I am. And they're UVA/UVB resistant, which makes my jumps way more awesome."
Dominick Daddio
Client Experience Administrator and Dream Genie
 Frames: Pilot | Sunset Mirror™ | Polarized | Wavefarer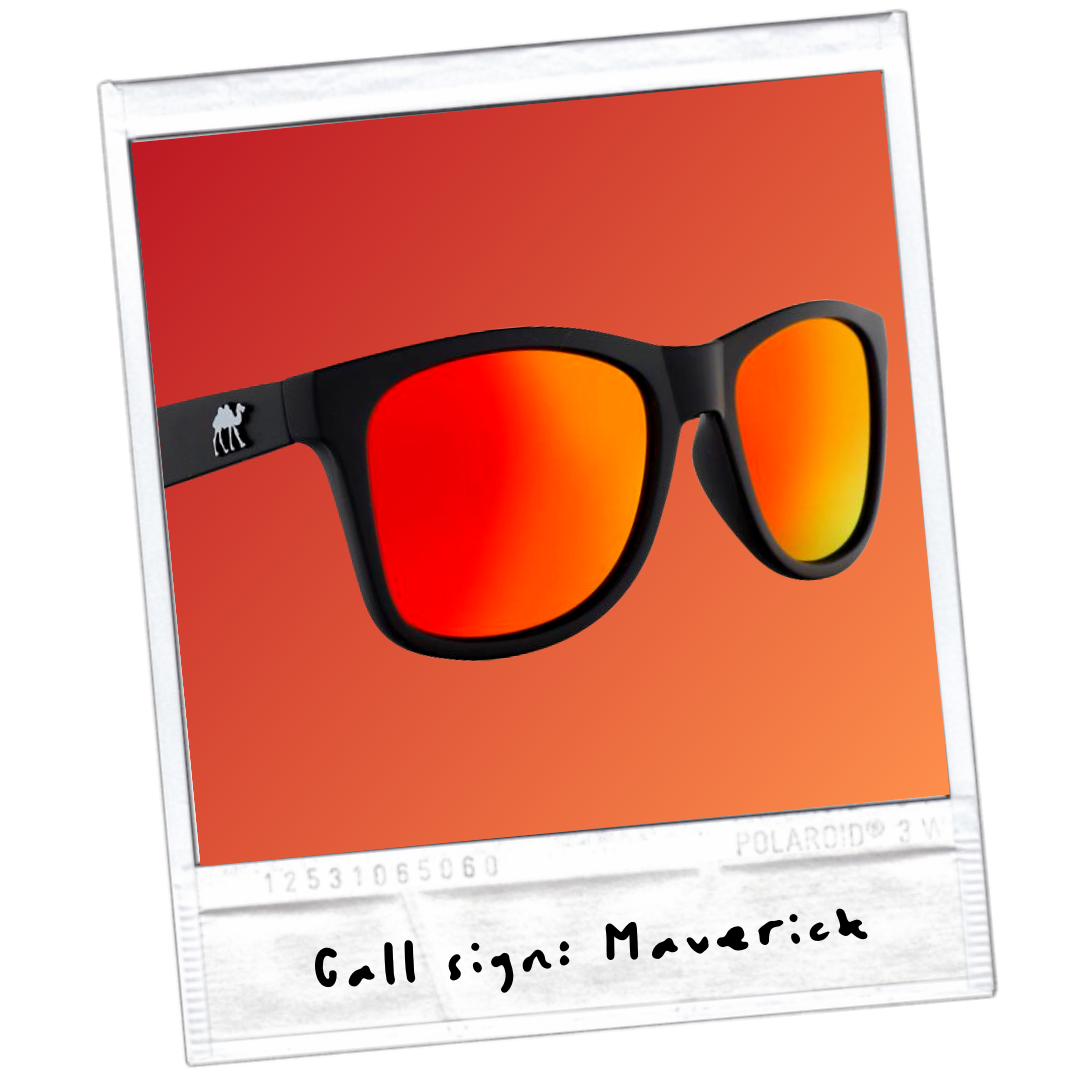 Activity: "Hiking. But proper hiking. I hiked for 8 days around the Alps last summer and only took these off when the sun dropped below the horizon."
Dom's Story: "Mountain views are epic no matter what, but the polarized lenses managed to crank those views up to 11. What I loved most about them, though, was how durable they were. They survived a week in a tent, getting crushed by my gear and then stamped on almost every morning."
Phoebe Riley
Photographer
Frames: Whiteout | Ice Blue | Polarized | Goggles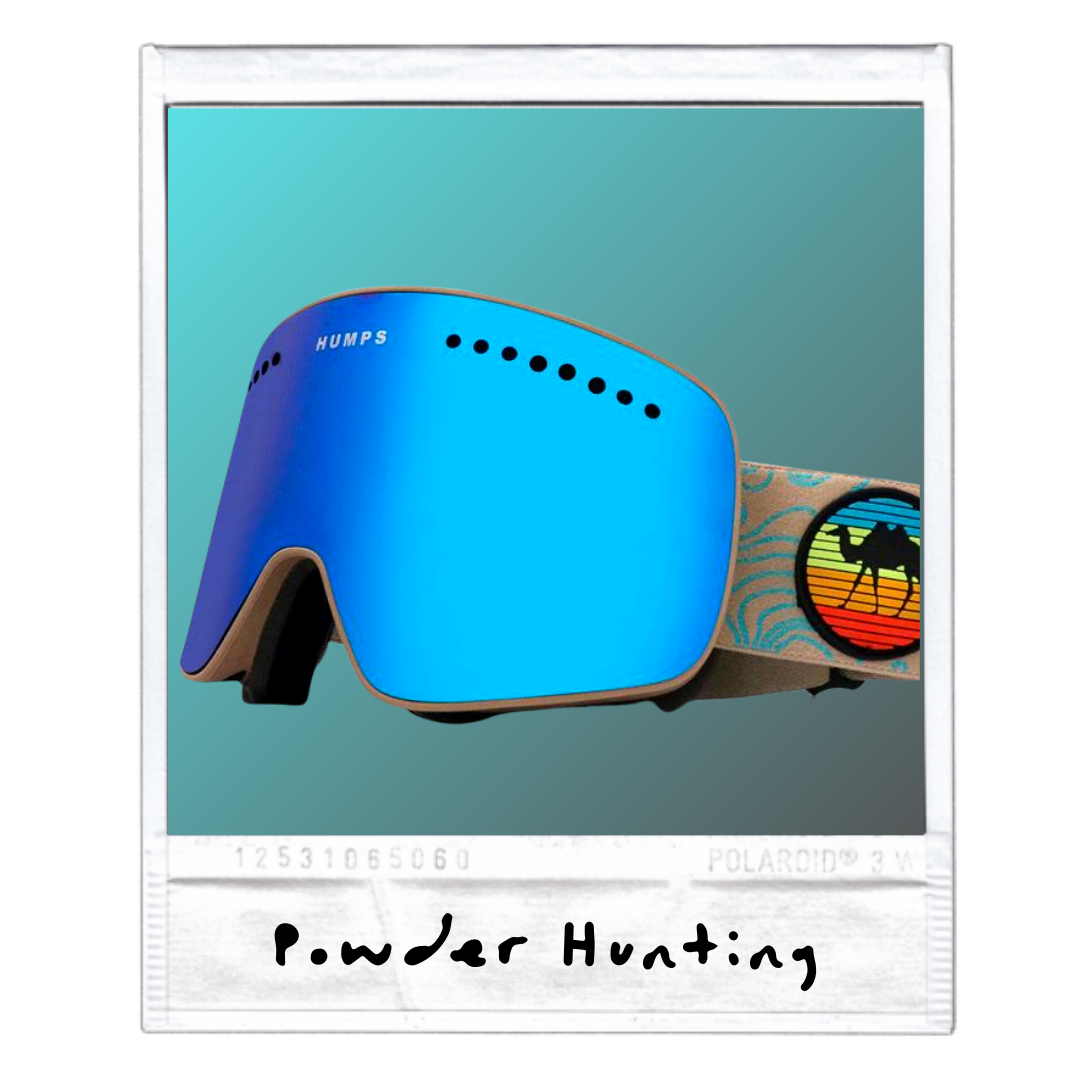 Activity: "Skiing and boarding. Basically anything that involves snow and ice."
Phoebe's Story: "Where the heck am I meant to start, man? These goggles get me stoked everytime I wear them. The lenses are polarized, which helps the contrast like you wouldn't believe; there are two lenses so you can rip it up on a bluebird and a whiteout; and the maglock technology is made from some kind of dark magic. You can change them over with one hand but they don't come out when you yard sale -- and I yard sale hard. Someone tell me how? Hey, Alex, how the heck do the magnets work?"
Danny Goodrich
Idea Dealer
Frames: Classic | Sunrise Mirror™ | Polarized | Slim Fit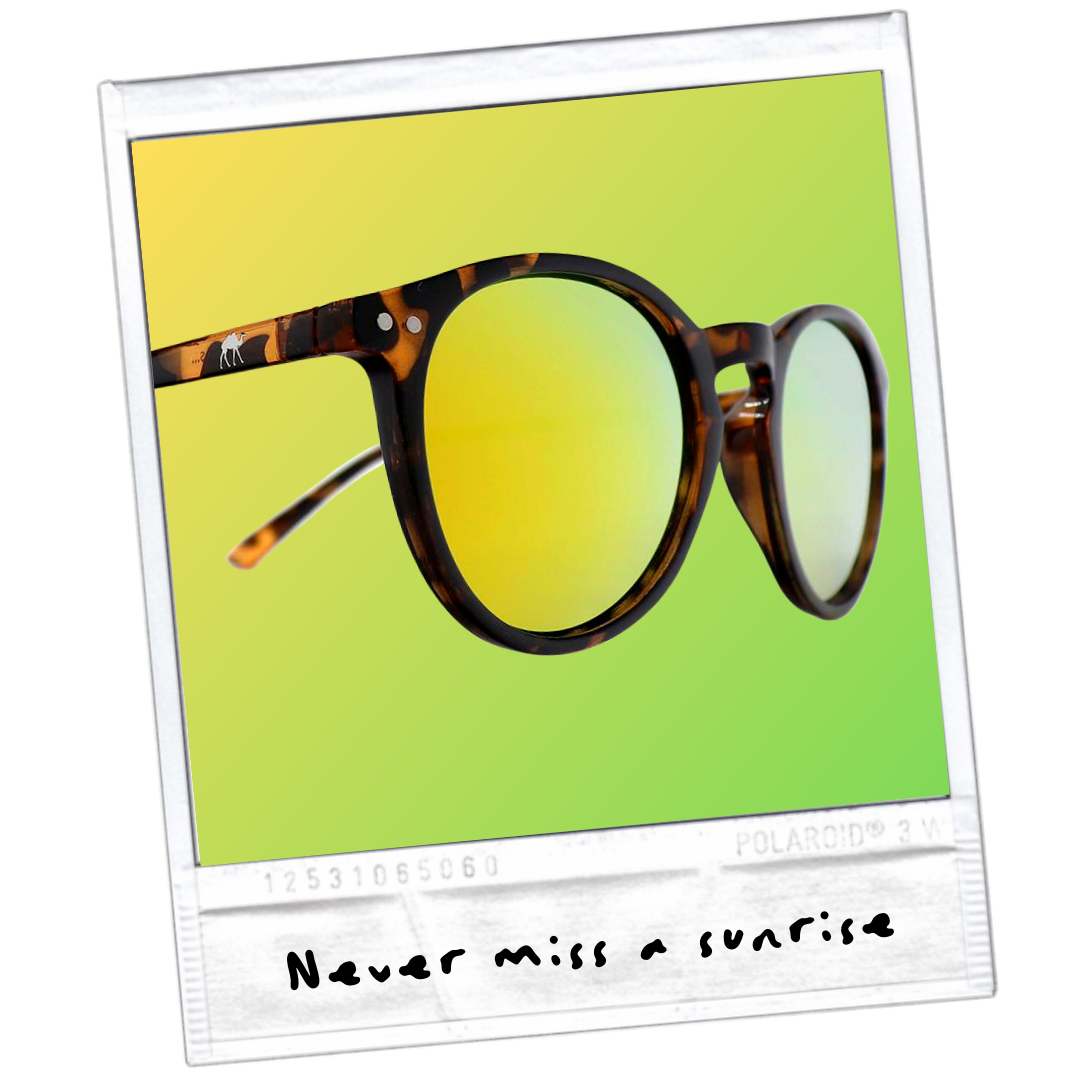 Activity: "Sailing and wakeboarding, not at the same time"
Danny's Story: "First rule of doing any kind of badass activity: look good doing it. That's what separates the followed from the followers. You think anyone would care about Shaun White if that dude didn't look so damn sexy while doing a Cab 7 Melon? No. You gotta look good, and my Humps do just that. They take what is a pretty average canvas - my face - and make it look good, like beer-goggles good. And they've got super-sturdy hinges, which helps with the adrenaline seeking."
Charlie Simpson
Quality Assurance Manager & Mountain Man
Frames: Blackcomb | All Blacks | Polarized | Goggles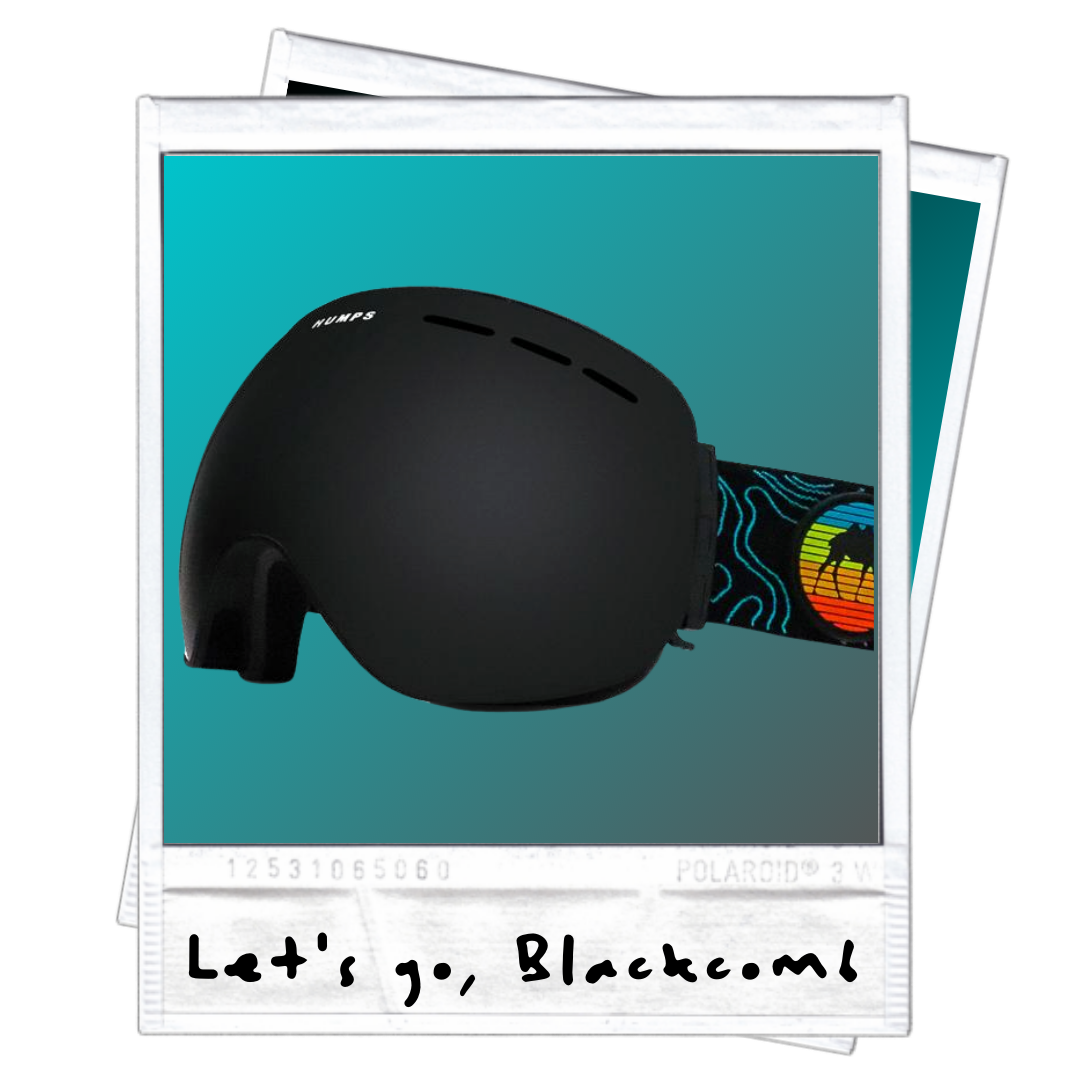 Activity: "Snowboarding and Motocross"
Charlie's Story: "If it involves the backcountry, I'm in, and I'm bringing these bad boys with me. Boarding or riding, snow or dirt, these are coming with. Polarized, UV resistant, scratch resistant, magnetic quick-change action, and a lens for every occasion. These. are. lit."
Thanks for reading!​ For more offbeat adventures and thrill-seeking ideas, follow us on Instagram​ and ​Facebook​, sign up to our newsletter and make the rest of your life the best of your life.
The Wandering Camel published December 9, 2019
The Wandering Camel published TBD