Let's get straight to it -- packing sucks. Not as much as stubbing your toe in flip flops, but it's definitely the worst part of any trip, and that's because ​every single person​ nearly all of us leaves it to the last minute, throwing whatever we can find into a suitcase as the Uber driver honks their horn outside.
But you can't do that when you're backpacking.
And you definitely can't do that when you're ​backpacking through a freakin' jungle​.
Thankfully, you're here, reading this guide, which means you're already twelve steps ahead of the game, ready to shed every last pound of dead weight (and, yes, that includes your "I'm with stupid" tee) and transform into an efficient, durable, jungle legend.
That's the secret to all this: ​packing less.​ In fact, say it after us:​ packing less is best​. Unfortunately, it's not as simple as grabbing a pair of tennis shoes, some ankle socks and that knock-off Chicago Bulls jersey you look great in 'cos you're about to blast into a jungle where the nights can be cold, the days get really-​really​ hot, it's usually humid and there's loads of spiders. ​Mmmm hmmmm.​ Packing for that sort of unknown is hard.
Sure, in most instances, you'd never bump into a backpacker that's regretted packing too light. But on a jungle adventure, "too light" tends to mean "under prepared" and you don't want to make that mistake. You're heading somewhere where the land is diverse and the conditions change faster than the tires in a Formula 1 pitstop, and that means you'll want some gear that meets those pretty unique needs, or else your thrill seeking trek could become a big pile of suck. No one wants a big pile of suck.
So here's what to put in that backpack of yours. Nothing extra or unneeded, just the glorious essentials.
Before we reach through your screen and slap you with some awesome survival skills that will get you through the jungle with a smile, here's a checklist of essentials that are totally worth lugging around a jungle:
Hiking boots:​ there are two types of jungle hikes -- those that follow well-trodden trails and those that involve zero trails. For the first type, grippy sneakers will be fine. For the latter, though, grippy sneakers will be s**t. You're hiking through remote jungle terrain, maybe for hours at a time, and for that you'll ​want​ need serious hiking boots with mud-gripping cleats that you've already broken in.
Waterproof bag:​ the first rule of the jungle is ​waterproof everything.​ And then double down on it. Start with a ​Skog Á Kust​ Dry Sack Backpack​, then use a smaller dry bag to create another layer of waterproofedness inside your pack and then fill that with plastic zipper storage bags to individually protect your hiking clothes, electronics, medication, ​polarized sunglasses​ and any other gear you're carrying.
Rain poncho:​ it's a great idea to pack a super-thick waterproof jacket complete with a fleece-like interior, but don't. The jungle gets hot and humid, so just stick to a good old rain poncho because ​a)​ even when it monsoons, that monsoon will be warm and ​b)​ a simple poncho will be enough to keep most of the downpour off you and your pack.
Sunnies:​ when you're playing ​explorer​ through this kind of ​backcountry​, you'll wish you'd packed some polarized lenses that were built for a jungle adventure. Not only will they protect your eyes from the sun's UV rays (which are hardcore btw), they'll prevent unwanted bugs and jungle dust from messing with your retinas too.
Wide brim hat:​ whether it's hot or rainy, a wide brim hat will help keep the elements off your face (and your ​Nomad shades​). Or if you just want to keep your eyes dry, you can rock a Lebron-style headband to stop any sweat from rolling down your brow and into your eyeballs.
Leech socks:​ because no one wants to find a leech sucking the blood out of their calves.
Lightweight hammock: ​we're not suggesting you'll have time to chill between two palm trees with that novel you almost started last summer, but you will want to sleep comfortably in your sleeping bag above the slime, snakes and centipedes that come with every jungle sleepover.
GPS Tracker: ​as ​General Levy​ so famously put it, "the jungle is massive", meaning it's not always easy to figure out exactly where you are. No matter which jungle you're in or how far you've walked, all you'll see is trees, trees and more trees. So get yourself a GPS tracker (and then download the ​What3Words​ app just in case you need finding - it's incredible).
Medication: ​if you're on any kind of prescribed medications, then it's probably wise to pack them, along with some more jungle-specific medicines -- things like anti-fungal cream, talcum powder, mosquito spray, aloe vera, sting relief, band aids, sun cream, throat lozenges, pepto-bismol and blister plasters. It's better to not need them and have them, than to need them and be poop out of luck.
Mosquito net: t​o really protect yourself from bugs and mosquito bites while you're sleeping (even if scratching them does feel ridiculously good), try soaking your net in ​permethrin​ before you set off.
Machete: ​we don't suggest you try to pack one of these into your overhead flight bag, but it is worth buying one before you head into the jungle. They're essential for everything from clearing a path through thorny vines to finishing off leeches to collecting firewood.
Water filter:​ on a jungle trek - where you're hiking for hours and sweating for days - water is your best friend (unless you're actually travelling with your best friend, in which case stay loyal). That's why you need to make sure you can turn any nasty water into yummy, safe to drink water, which is exactly what a water filter (or a purification agent) will do.
Recommended eyes: Nothing says jungle fierce like the Black Mamba 
Survival Skill No. 1: Climate Change of Clothes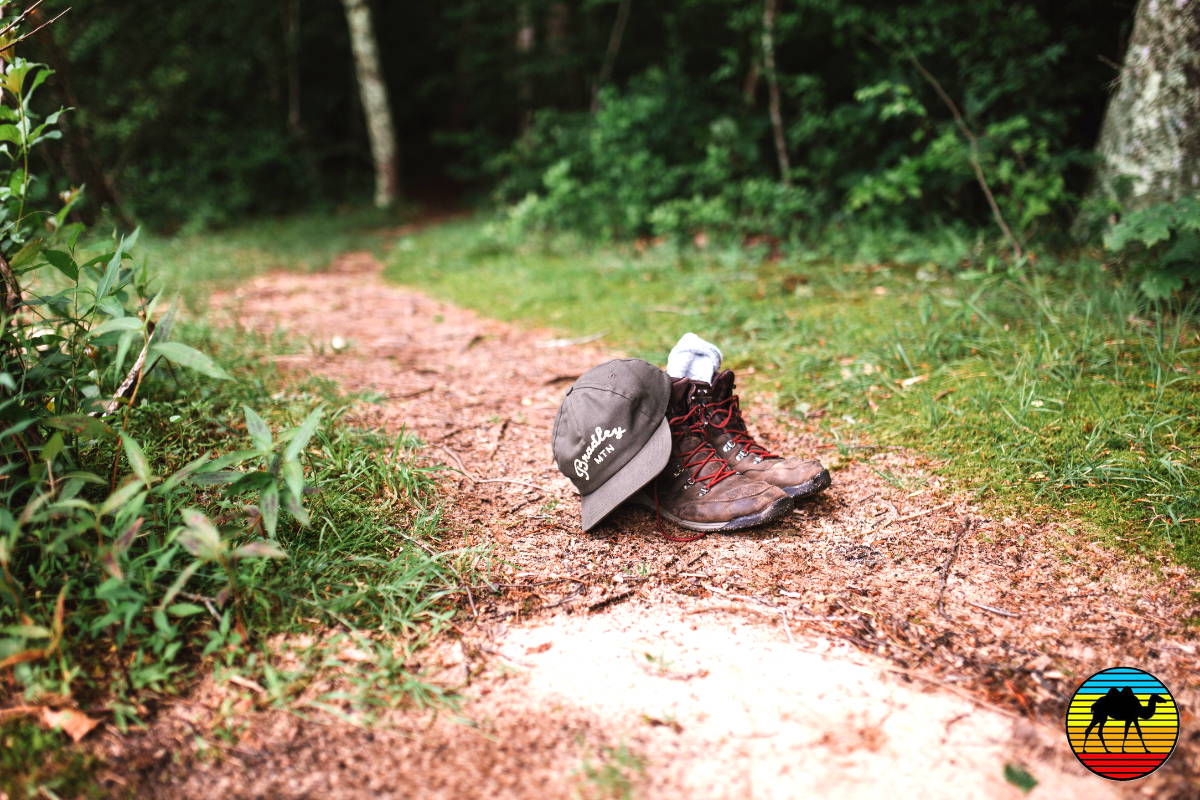 Jungles are crazy. One minute they're hotter than your celebrity crush and the next minute you're caught in a biblical downpour. Thankfully, there tend to be dryer seasons and wetter seasons, so make sure you plan your trip at the most neutral time. No one wants to spend five days ​a)​ trudging through a muddy cocktail of undergrowth and jungle deluge or ​b) ​realizing just how sticky clothes become in 100% humidity.
The other thing you should do is bring the right kit -- and that means nothing that soaks up water (#byebyecotton). You want synthetic materials like nylon and polyester or even better Dry Fit, and you want them all to be packed in your waterproof packs. ​All of it​. Clothing, cameras, GPS devices, everything. And bring two sets of clothing – one for those long days of hiking and the other to slip into when you've stopped hiking and started hammocking. Just make sure you keep these sets totally separate or you'll end up with a wardrobe of wet clothes.
Survival Skill No.2: Untouchable To Creepy Crawlies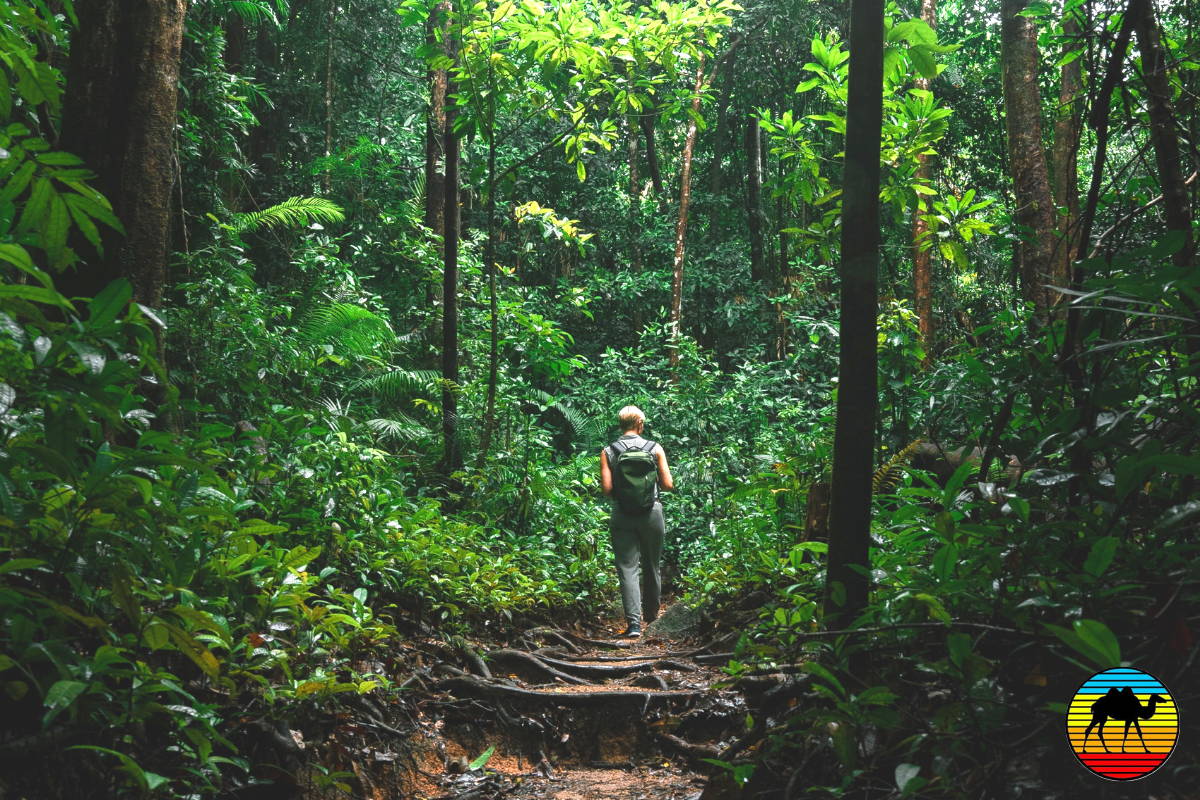 Here's a bittersweet dollop of information: ​mosquitoes aren't much of a problem in the jungle,​which is cool, until you realize that's because they tend to be breakfast, lunch and dinner for bigger bugs and insect-eating bats. Yup, the biggest ​FFS​ problem tends to be leeches -- brown leeches that you find on the ground and tiger leeches that attack passersby from the air (NB: they can't fly, they just drop from overhead branches). Oh and, just so you know, while neither leech bite is that much fun, at least you know when you've been attacked by the tiger variety (it stings like heck).
The good news: it's pretty easy to keep these gross little blood-suckers at bay; simply create an impenetrable barrier of fabric between their teeth and your skin. If you're not worried about how you look, a morph suit should do the trick (until you pass out from the heat), but we recommend you invest in some knee-length 'leech socks' (the ones made of tightly knit calico) and then cover the rest of yourself in long sleeves tied at the ends with elasticated straps. And if you do find a leech doing its thing on you, have a thin fabric pouch filled with salt at the ready - simply touch the leech and it will stop sucking ASAP. After that, stop it taking blood from any of your fellow jungle trekkers by grabbing your machete and chopping it in half.
Recommended eyes: The Safari - Sunrise Mirrors are perfect for keeping those pesky bugs out of your eyeballs
Survival Skill No. 3: Get a Sweet Night's Sleep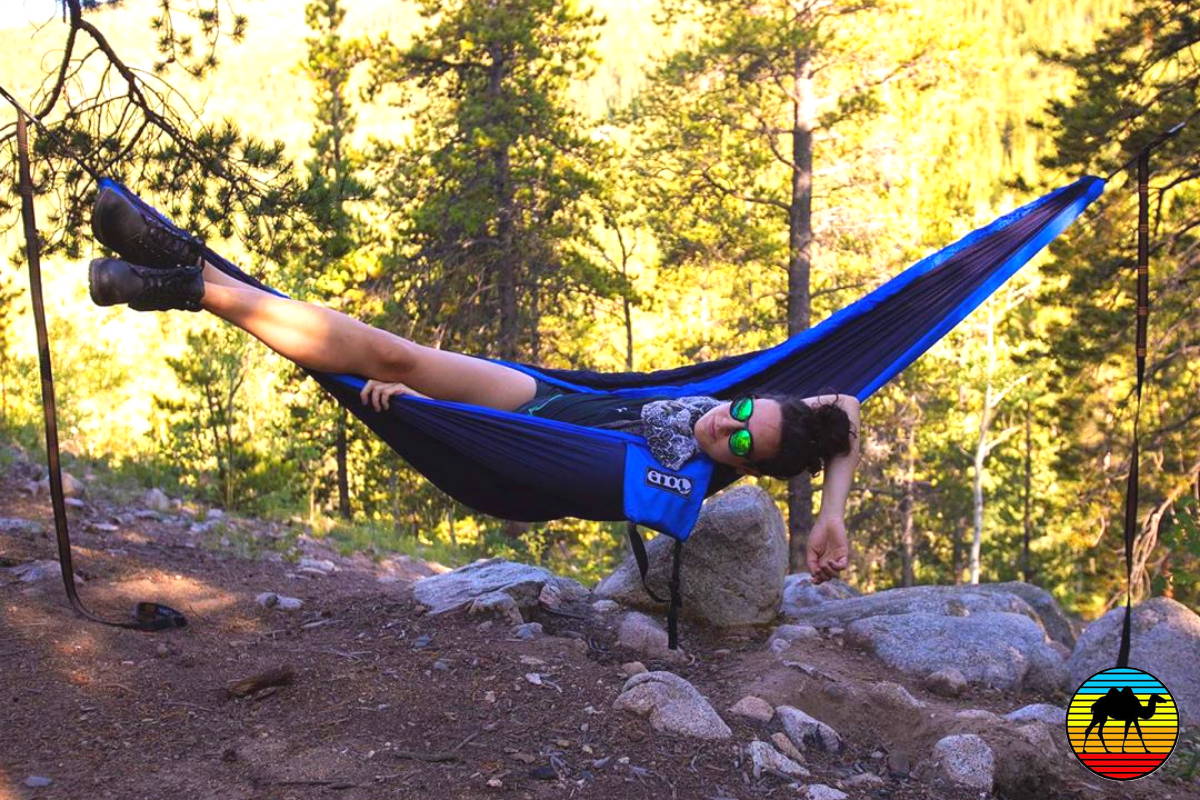 Fact No.17 About Humans: ​no one wants to sleep on the jungle floor.​ There are just too many ground-dwelling creepy crawlies, reptiles and mini-mammals kicking about for you to get your snore on. Your best bet is to hang a hammock between two trees, cover it with a mosquito net soaked in permethrin and then hang your basha above that. ​Voila​. You're protected from the rain ​and​ flying bugs. All you need now is a lightweight sleeping bag, a comfy liner and a citronella candle, and you'll feel like you're staying at a 5* lodge.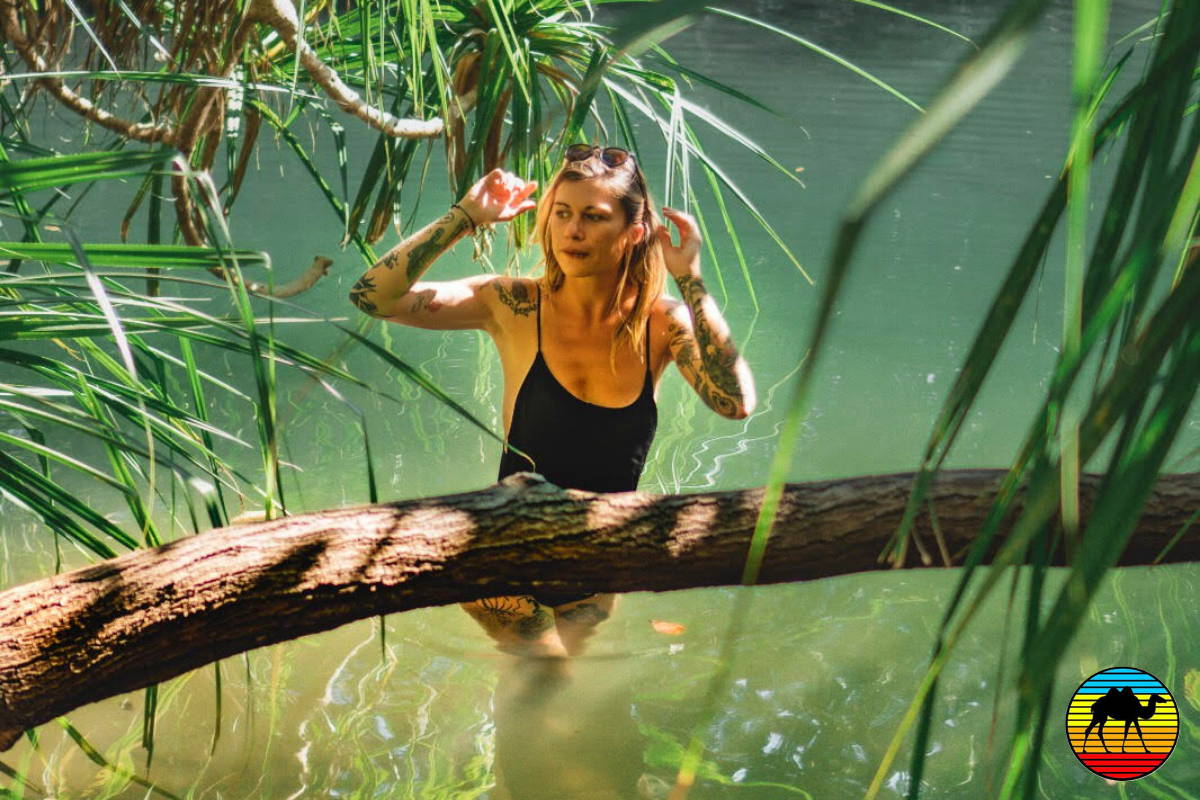 We don't want to scare you, but the jungle requires you to be on it. ​Really on it.​ In fact, the jungle is probably the best place to celebrate your hypochondria because even an innocent scratch can become fifty shades of gross if not dealt with quickly and correctly ​(thanks a lot humidity)​. That's why we've created a quick list of first aid moves you should definitely make a note of:
Cuts and scrapes: c​lean with purified water and then apply antiseptic cream to the area, such as povidone-iodine
Insect bites and stings:​ nothing feels better than secretly scratching an insect bite, fact. But that's exactly how infections happen. So to resist the urge of dragging your nails over any bites, try covering any itchy bits in either a sting relief lotion or aloe vera.
Create clean water: ​you might stumble across a bunch of waterfalls​ that look good enough to slurp from, but don't. You never know what diseases or parasites or nasties are lurking in these wild pools of H20, but, chances are, they won't be clean. Luckily, you can make it clean with either a pocket filter or purifying tablets. What a time to be alive, huh.
Feet first:​ in the jungle, nothing is more important than your feet, so give them a little jungle pedi at the end of each day. Simply take off your boots, peel away your drenched socks, dry your feet within an inch of their lives, and then cover them in an anti-fungal cream-slash-powder. Trust us: trench foot is not pretty.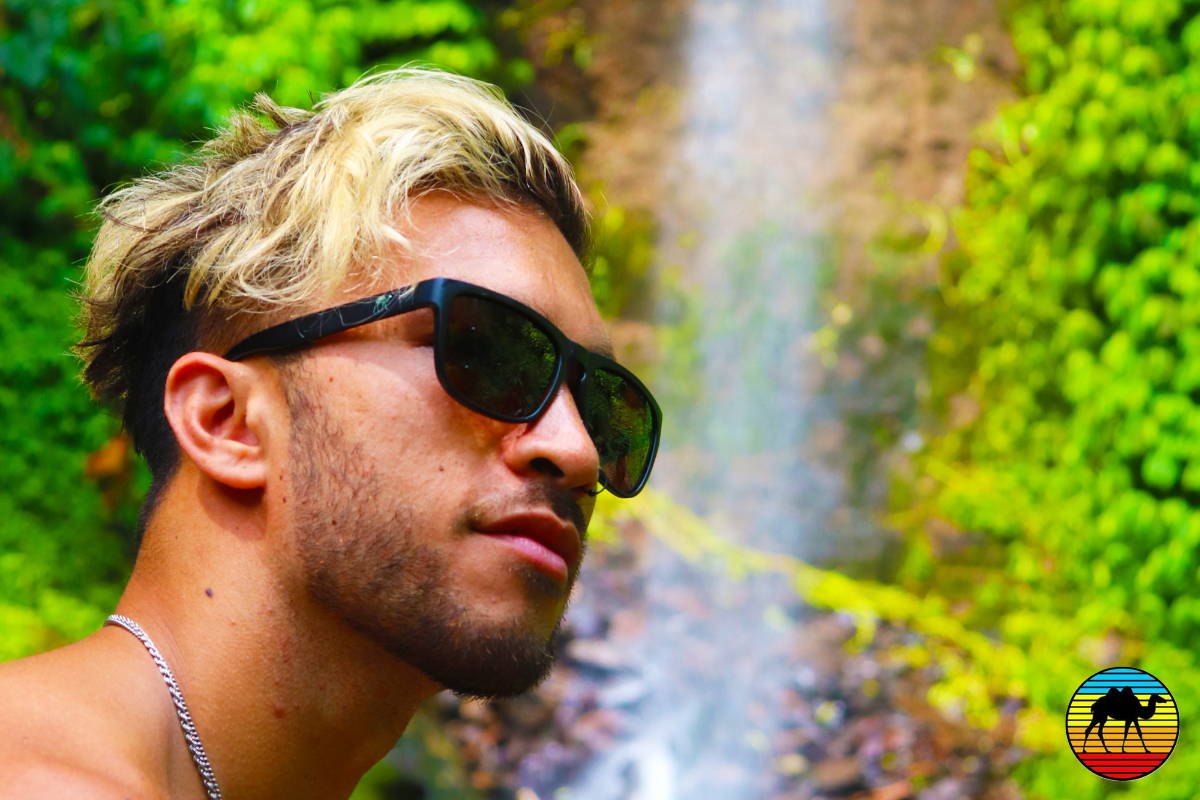 Pack only your jungle essentials

Make sure you have the right kit

Waterproof your non-hiking clothes

Prepare for the climate you're entering

Protect your skin from leeches

Bug and rain-proof your hammock bed

Skill-up with your first aid basics
Thanks for reading!​ For more offbeat adventures and thrill-seeking ideas, follow us on Instagram​ and ​Facebook​, sign up to our newsletter and make the rest of your life the best of your life.
8 Life Lessons You Learn From Road Tripping
The Wandering Camel published August 1, 2019
6 Totally Epic Destinations For Ecotourism
The Wandering Camel published September 23, 2019